9-1-1 grabs onto top national spot: Numeris
The Global drama series took the top spot after The Amazing Race Canada 's high-scoring season came to an end.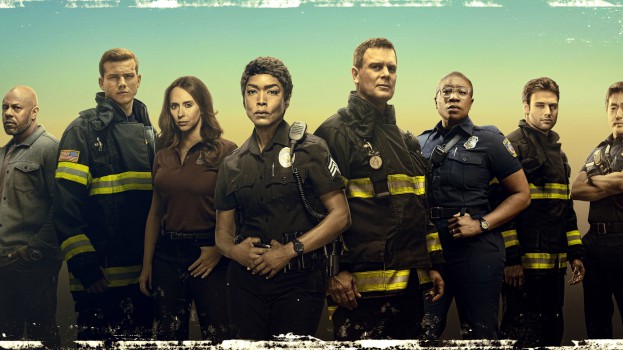 With The Amazing Race Canada now concluded for another season, there was a new program at the top of the Numeris charts. After a summer of unscripted series taking the top spot (including eight consecutive weeks for The Amazing Race Canada), Global's scripted drama 9-1-1 soared to the top of the national charts.
According to the Numeris report for the week of Sept. 17 to 23, 9-1-1, now in its second season, garnered an average minute audience of 2.24 million viewers, besting all other single-night programs for the week.
Airing on Sept. 17, the 70th Annual Primetime Emmy Awards drew close to 2 million viewers, coming in second place in many markets (and first in Montreal and Toronto). Nationally, it came in ahead of national top-five staples America's Got Talent and Big Brother.
Unité 9 stayed at the top of the charts in Quebec for a second week running.
Canada

1. 9-1-1 on Global Sunday at 8 p.m.: 2.24 million viewers
2. 70th Annual Primetime Emmy Awards on CTV Monday at 8 p.m.: 1.97 million viewers
3. America's Got Talent on City Wednesdays at 8 p.m.: 1.59 million viewers
4T. America's Got Talent on City Tuesday at 8 p.m.: 1.51 million viewers
4T. Big Brother on Global Thursday at 9 p.m.: 1.51 million viewers
Montreal (Anglophone)

1. 70th Annual Primetime Emmy Awards on CTV Monday at 8 p.m.: 97,000 viewers
2. America's Got Talent on City Wednesday at 8 p.m.: 80,000 viewers
3. Debate 2018 on CTV Monday at 5:30 p.m.: 76,000 viewers
4. America's Got Talent on City Tuesday at 8 p.m.: 72,000 viewers
5. MasterChef on CTV Wednesday at 8 p.m.: 69,000 viewers
Quebec (Francophone)
1. Unité 9 on SRC Tuesday at 8 p.m.: 1.43 million viewers
2. Révolution on TVA Sunday at 7:30 p.m.: 1.28 million viewers
3. Tout le monde en parle on SRC Sunday at 8 p.m.:1.24 million viewers
4. L'heure bleue on TVA Tuesday and 9 p.m.: 1.18 million viewers.
5. L'échapée on TVA Monday at 8 p.m.: 1.15 million viewers
Toronto/Hamilton
1. 70th Annual Primetime Emmy Awards on CTV Monday at 8 p.m.: 604,000 viewers
2. 9-1-1 on Global Sunday at 8 p.m.: 545,oooo viewers
3. America's Got Talent on City Wednesday at 8 p.m.: 495,000 viewers
4. America's Got Talent on City Tuesday at 8 p.m.: 443,000 viewers
5. Big Brother on Global Wednesday at 8 p.m.: 371,000 viewers
Edmonton
1. 9-1-1 on Global Sunday at 9 p.m.: 82,oooo viewers
2. The Big Bang Theory on CTV Thursday at 9 p.m.: 79,000 viewers
3. Elementary on Global Monday at 8 p.m.: 68,000 viewers
4T. Big Brother on Global Thursday at 10 p.m.: 67,000 viewers
4T. Big Brother on Global Wednesday at 9 p.m.: 67,000 viewers
Calgary
1. 9-1-1 on Global Sunday at 9 p.m.: 96,oooo viewers
2. 70th Annual Primetime Emmy Awards on CTV Monday at 6 p.m.: 78,000 viewers
3. MasterChef on CTV Wednesday at 9 p.m.: 72,000 viewers
4. The Big Bang Theory on CTV Thursday at 9 p.m.: 67,000 viewers
5. CTV Evening News Weekend Edition on CTV Sunday at 6 p.m.: 65,000 viewers
Vancouver/Victoria
1.  America's Got Talent on City Wednesday at 8 p.m.: 196,000 viewers
2. America's Got Talent on City Tuesday at 8 p.m.: 175,000 viewers
3. 70th Annual Primetime Emmy Awards on CTV Monday at 5 p.m.: 154,000 viewers
4. NFL on CTV Sunday at 1:25 p.m.: 121,000 viewers
5. MasterChef on CTV Wednesday at 8 p.m.: 116,000 viewers