Postmedia scraps school delivery due to pot ads
A Postmedia spokesperson said the move was in compliance with the Cannabis Act, which protects minors from exposure to pot promotion.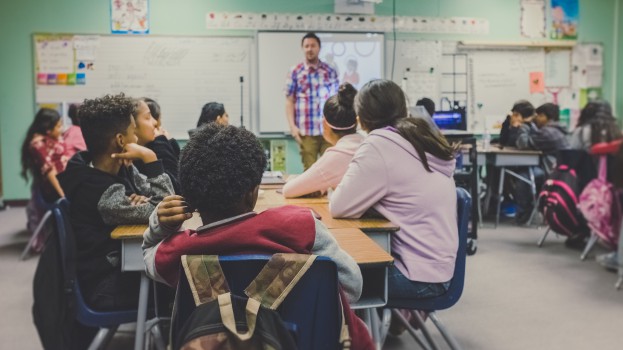 Postmedia has stopped delivering newspapers to Canadian schools due to the presence of cannabis advertising.
According to Postmedia spokesperson Phyllise Gelfand, the move, which ceases distribution of the print publication in elementary and high schools, is in compliance with the Cannabis Act.
"In order to ensure compliance with laws outlined in the Cannabis Act pertaining to cannabis advertising and minors we have made the decision to cancel deliveries of newspapers to elementary and high schools, across Canada," Gelfand tells MiC.
Papers were delievered to schools as part of the Newspapers in Education program, which promotes media literacy among young people and that schools can register for free of charge. According to Gelfand, Postmedia continues to offers an electronic edition of its newspapers with cannabis ads digitally removed as part of the program.
According to the Cannabis Act, companies and brands in the cannabis category can promote their products in communications "that are addressed and sent to an individual who is 18 years of age or older and is identified by name." Promotional activities must be informational in nature or focus on brand preference.
Cannabis brands are also not permitted to promote cannabis, accessories or brand elements related to cannabis on products that are associated with young persons or could be appealing to young persons.
Gelfand clarifies that although a child or teenager could technically buy a copy of one of Postmedia's newspapers at a newsstand or store themselves, the company did not want to directly provide the paper to people under 18. "We know that the newspapers in the NIE program are… going directly to minors."
"We deeply regret that this precludes us from delivering print editions to elementary and high schools. We see tremendous value in supporting schools with this program and we are exploring ways to reintroduce the program that comply with the Cannabis Act," Gelfand says, adding that Postmedia "will continue to revisit the issue and may be in a position to reinstate the print NIE program to elementary and high schools," as the guidelines evolve.
Postmedia has been present in the budding cannabis market for some time, launching online cannabis publication The Growth Op in June and its Cannabis Post newsletter in October.
Speaking with MiC about the media company's stake in the market last month, Nicole MacAdam, executive producer of The Financial Post said "We've actually been active covering the cannabis industry for three years now, so I think that we gained a depth of knowledge and expertise, particularly on the industry side of things."
The media company has national dailies in Alberta, British Colombia, Manitoba, Ontario, Quebec and Saskatchewan.