CBC swaps comedies on midseason schedule
New comedy Cavendish will be the sole freshman effort on Tuesday nights.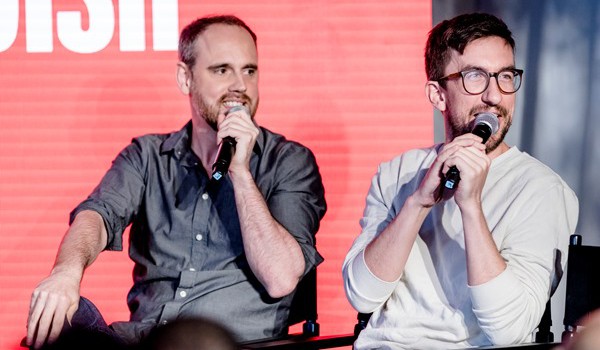 CBC has made a scheduling swap in midseason, altering its longstanding Tuesday comedy night.
The night will still contain a two-hour block of half-hour comedies, with new series Cavendish now taking the 9:30 p.m. slot.
The East Coast-comedy, created by the minds behind former internet sketch company Picnicface (pictured), was originally set to air Thursdays, premiering Jan. 10. Now, Cavendish has moved to Tuesdays beginning Jan. 8.
Tuesdays are anchored by Kim's Convenience at 8 p.m., followed by This Hour Has 22 Minutes, Schitt's Creek and finally Cavendish. Cavendish is the sole new show to air on Tuesday nights.
It's replacing Workin' Moms, which is entering its third season. The Catherine Reitman-fronted series will move to Thursdays, taking Cavendish's former 9 p.m. slot starting Jan. 10. That night starts out with the long-running Dragon's Den at 8 p.m.
Following Workin' Moms isboxing comedy Little Dog in the 9:30 timeslot. The show was initially set to premiere Jan. 10, but has been pushed to Jan. 17.
Other new series coming to CBC midseason are the reboot of Street Legal, procedural Coroner and family series Northern Rescue.