Alex Panousis on attrition, education and future-proofing
The Havas Media president wants to ensure the media industry goes into the future learning from mistakes.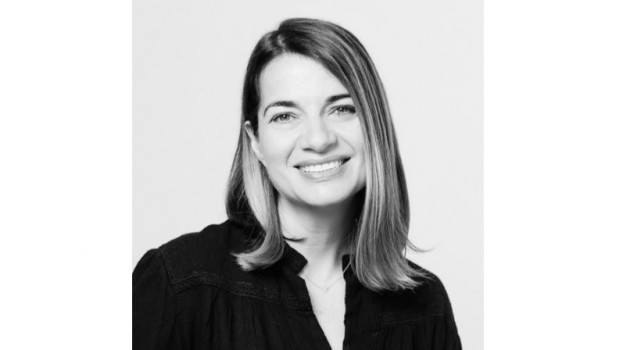 The Industry Wish List is back. MiC is looking back at the issues and trends of 2018 with some of the brightest minds in the business, discussing how the industry has changed in the last 365 days, what challenges lie ahead and how brands are adjusting.
Laurel Thatcher Ulrich famously wrote, "History is a conversation and sometimes a shouting match between present and past."
Havas' Alex Panousis wants to ensure that the media industry goes into the future learning from mistakes and being self-critical – even if that means the occasional shouting match between the present and the past.
Panousis, who was named president of the agency's media division this summer, has had a long history in the agency world, both in creative and media. She got her start as an account director with Leo Burnett before eventually becoming the CEO of Publicis agency Starcom. Between her time at Starcom and Havas, Panousis worked independently, consulting with agencies and marketers, as well as in the tech sector. Since her return to full-time agency life, she's been vocal about a need for better leadership within agencies and new approaches to training.
As the year winds down, MiC caught up with Panousis to get her views not only on where she wants the industry to go, but also how she wants it to get there.
This interview has been edited for clarity and length.
What are reasonable ways leaders can future-proof their agencies? What are agencies not doing enough of in that department?
Most media agencies were built for a different era.  Some of the stuff we do is well-intentioned but is immaterial to our primary objective and the reason we exist. How to future proof? Drive value to your clients business and brands.   Inspire your people to deliver that value.   That is not easy or simple especially in the complex world of choice and abundance.
Today, media planning has the broadest definition. It requires more core skills and more creativity than ever before.  As an industry our advantages are clear: the benefits of tech enable context into human behaviour.  We understand people and their motives.  We understand people better than most other communication disciplines.   And we are the best suited to act as the integrators – with creative, technology, data.  We can make things versus just buy them. But our fear of missing out left us making some poor decisions. Moving forward, I hope to see more "confident curiosity" an evidence based approach that powers innovation and results. But not all new things are right or worth doing.   Not all legacy is wrong for modern brands.
In terms of talent within agencies, where do you see gaps? Is it mid-level? Junior? How do we address those gaps?
The average attrition rate for an agency is between 20 to 30%. One third of your team could leave every year. That is a massive challenge. The reality is that many people today see work as a gig.  So we need to think about how we will manage that kind of new workforce.
I see great talent, but not enough of it. Way too many people making close to $100,000 that cannot do the kind of work that matters. [I'm] still seeing too many layers and not enough cross-athletes. The gaps? In advertising today everyone should have a basic understanding of search, how to leverage Facebook, how programmatic works, deep understanding of how to use data – from consumer to site – and the fundamentals of media from attention to reach. Business fundamentals are table stakes. I want people to be excited about better understanding culture. We also need to get better at real training – by sage tenured people.
I am on the fence about the "lunch and learn" [concept]. It is great at introducing concepts but is not training.
You've taken time during your career to learn coding. How did this change the way you see re-training in the industry? What are some areas you think agency leaders and managers need to improve their skills in
Learning to code gave me a perspective I didn't have before.  It was hard. [I was] completely outside of my comfort zone. It made me way more comfortable with tech and ultimately a better manager of end of end delivery. Technology is a conduit.  Thinking about it that way helped me redefine priorities.
It also got me involved with tech groups in the city.  I now host MarketingTO, one of the largest forums that brings together marketers, advertisers, and the tech industry to unpack issues and debate. I learn something at every session.
Tech is a lever in advertising. Today in media you can't be a pilot without knowing how to fly a plane. Good intentions are a luxury and when the world changes you need to adapt.  Learning is critical at every level.
If you could get the industry to make one collective wish for 2019, what would it be?
For the last few years, media has been a sum zero game. I hope that will end. As agencies we ruthlessly compete with each other, but as an industry we need to come together more to celebrate and rally each other on.