How Stingray's mass strategy is unfolding
SVP Matthew Péloquin explains how, even without the name recognition of Spotify or Apple Music, the music service sees itself as a new audio heavyweight.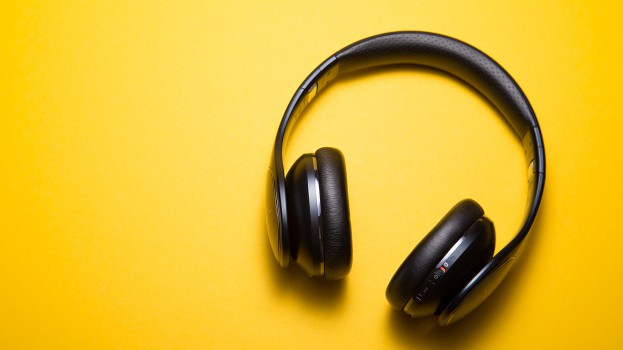 For the first time ever, Canadian music service and channel provider Stingray has been included in the Numeris PPM survey.
The results of the survey found that Stingray reaches nearly half of Canadians (41.4%), with 41.6% of Canadians having listened to Stingray Music on TV in the two weeks prior to the survey. Its audio channel represents a 14.2% share of the audio market.
It's significant penetration considering even Stingray admits its service doesn't have the name recognition of Spotify, Apple Music or Pandora. But Mathieu Péloquin, SVP of marketing and communications at Stingray, says everything is just falling into place as Stingray embarks down its path forward.
"It's great to finally have some third-party knowledge of who our listeners are," he tells MiC. "We estimate that our channels will very soon be in close to 10 million homes."
Stingray has been in a unique position, according to Péloquin. It's highly accessible – partnerships with most of Canada's BDUs and telcos have converted many to casual users. "It's widely available on the base package with all Canadian [TV] homes."
But despite the accessibility of Stingray, and even its high usage rates, Stingray is an anomaly because its market awareness is still relatively low. Last year's Infinite Dial study showed that Stingray came in sixth among Canadian music services for awareness, but second for actual listening (behind only Spotify). Edison research SVP Tom Webster, who presented the study, attributed this trend to the fact that despite low spend in consumer marketing Stingray "punches above its weight" in its actual music strategy.
Péloquin says this indeed has been the focus for years. "With the TV offering, and if you have access to the mobile app, you have upwards of 2,000 channels, and by nature, our channels are curated in a way where there's never any repetition. You'll never hear the same two songs in the same sequence."
But with the latest numbers, Stingray is finally ready to make waves in the Canadian market and increase its awareness.
One of the biggest evolutions in its media strategy has been the shift from B2B marketing to consumer marketing. It's just dipping its toes in consumer-facing communications, says Péloquin, but it's doubling down on where it has seen results.
Its main strategy has been "upping our competency in app stores." The Apple App Store is the biggest platform for downloads, followed by Amazon. Péloquin says the company is working closely with both Amazon Service Group and the App Store to up its optimization game and track high in search. Stingray increased its overall paid search spend while also investing in its app store creative, as well as some in-store advertising to target electronics consumers. The company is also working closely with TV operators to get the brand name into their marketing and communication channels.
As for its competition, Péloquin says its model is different enough that it should be seen as "a complement to services like Spotify." Although it lacks the same controls and playlist abilities as Spotify and Apple Music, Stingray is ad-free and has no subscription cost if the user is a customer of its partnered BDUs and telcos. The idea is to be more of a constant flow of music, says Péloquin, so "there's no reason" a Spotify user wouldn't use Stingray as well.
Besides marketing, the company is also looking to capitalize on its growing user-base by creating new revenue streams. In the last year Stingray hired two ex-Vice Media heavyweights, Ryan Fuss and David Purdy, to head up ad sales and revenue respectively, while also entering the broadcast radio market by purchasing a group of East Coast radio stations.
Péloquin says while Stingray is looking to gain more support for advertisers, it doesn't want to lose the signature ad-free style of its flagship product. "The thing that's unique about the audio channels is that they're continuous and non-interruptive. So we're not necessarily looking at embedding ads in the channel, but maybe sponsorship models." He says the sponsor could bookend hours of listening or sponsor a music or audio channel. Fuss is also currently working to build custom content solutions with initiatives such as sponsored performances, interviews or series.