Big Bang beats the rest: Numeris
Young Sheldon was close in tow in every regional market.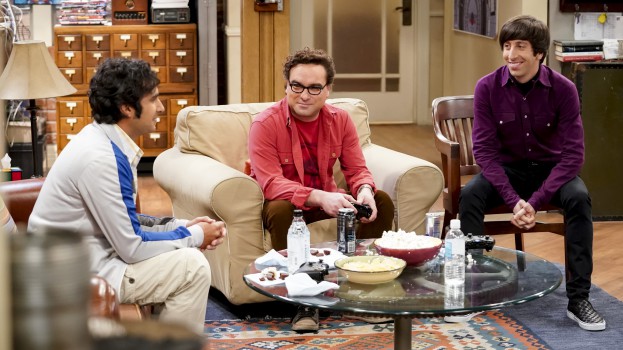 With the Super Bowl out of the way, the Numeris reports told a more familiar story. The Big Bang Theory was back on top, where it has been most of this season. It took in an average minute audience (2+) of 3.65 million viewers, according to the Numeris reports for Feb. 4 to 10.
Big Bang took every Anglophone market, with its prequel series, Young Sheldon, close in tow. Nationally, Young Sheldon brought in 2.66 million viewers. That was followed by CTV drama The Good Doctor with 2.53 million viewers. The Grammy Awards, which saw another dip in its performance, took in 1.85 million viewers, and Chicago Med rounded out the top-five with 1.84 million viewers.
In the Francophone market, La voix returned with a bang, taking in 2.21 million viewers.
Canada (Anglophone)
1. The Big Bang Theory on CTV Thursday at 8 p.m.: 3.65 million viewers
2. Young Sheldon on CTV Thursday at 8:31 p.m.: 2.66 million viewers
3. The Good Doctor on CTV Monday at 10 p.m.: 2.53 million viewers
4. The Grammy Awards on City Sunday at 8 p.m.: 1.85 million viewers
5. Chicago Med on Global Wednesday at 8 p.m.: 1.84 million viewers
Quebec (Francophone)
1. La voix on TVA Sunday at 7 p.m.: 2.21 million viewers
2. Unité 9 on SRC Tuesday at 8 p.m.: 1.42 million viewers
3. Les pays d'en haut on SRC Monday at 9 p.m.: 1.23 million viewers
4. L'échappée on TVA Monday at 8 p.m.: 1.22 million viewers
5. Tout le mounde en parle on SRC Sunday at 8 p.m.:. 1.1 million viewers
Montreal (Anglophone)
1. The Big Bang Theory on CTV Thursday at 8 p.m.: 105,000 viewers
2. The Good Doctor on CTV Monday at 10 p.m.: 104,000 viewers
3. The Grammy Awards on City Sunday at 8 p.m.: 96,000 viewers
4. Young Sheldon on CTV Thursday at 8:31 p.m.: 82,000 viewers
5. Hockey Night in Canada on CBC Saturday at 10 p.m.: 79,000 viewers
Toronto/Hamilton
1. The Big Bang Theory on CTV Thursday at 8 p.m.: 811,000 viewers
2. Young Sheldon on CTV Thursday at 8:31 p.m.: 617,000 viewers
3. The Grammy Awards on City Sunday at 8 p.m.: 588,000 viewers
4. Hockey Night in Canada on CBC Saturday at 8 p.m.: 583,000 viewers
5. The Good Doctor on CTV Monday at 10 p.m.: 478,000 viewers
Edmonton
1. The Big Bang Theory on CTV Thursday at 9 p.m.: 160,000 viewers
2. Young Sheldon on CTV Thursday at 9:31 p.m.: 141,000 viewers
3. Hockey Night in Canada on Sportsnet Saturday at 8 p.m.: 114,000 viewers
4. The Good Doctor on CTV Monday at 8 p.m.: 103,000 viewers
5. The Curse of Oak Island on History Sunday at 5:59 p.m.: 86,000 viewers
Calgary
1. The Big Bang Theory on CTV Thursday at 9 p.m.: 186,000 viewers
2. The Good Doctor on CTV Monday at 8 p.m.: 130,000 viewers
3. Young Sheldon on CTV Thursday at 9:31 p.m.: 117,000 viewers
4. Bull on Global Monday at 8 p.m.: 94,000 viewers
5. Chicago Fire on Global Wednesday at 8 p.m.: 92,000 viewers
Vancouver/Victoria
1. The Big Bang Theory on CTV Thursday at 8 p.m.: 289,000 viewers
2. Young Sheldon on CTV Thursday at 8:31 p.m.: 241,000 viewers
3. The Grammy Awards on City Sunday at 8 p.m.: 214,000 viewers
4. Hockey Night in Canada on CBC Saturday at 10 p.m.: 174,000 viewers
5. America's Got Talent: The Champions on CTV2 Monday at 9 p.m.: 167,000 viewers