Bree Rody-Mantha
Articles by Bree Rody-Mantha
Cable in decline, but still the number-one TV delivery method: study
Three quarters of Canadians still pay for TV in some form and most prefer cable. But fibre optic share is steadily rising.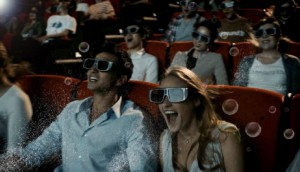 Audi shakes it up with Canada's first 4DX ad
Marketing director Christian Schueller said being first to the market is a great bragging right for the brand, but more importantly it helps to position the automaker as a tech leader.
TVA ramps up its hockey campaign to build playoff anticipation
Marketing VP Claude Foisy said last year, things were kept "quiet" – but with Canada's presence in the Stanley Cup playoffs, it's upping its media game.
Campsite opens programmatic OOH exchange
The self-serve platform will allow advertisers to buy and plan location-based advertising campaigns, at a time when the market is ripe with data.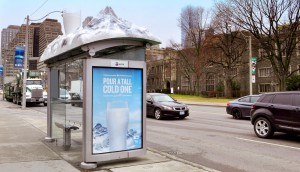 Spotted! Dairy Farmers hit the slopes
As part of its broader campaign to reposition milk as a refreshing drink for men 25 to 54, the Dairy Farmers of Canada have taken over a Toronto bus shelter.
Rogers squeezes in a new TV ad unit
The new "fade to black" ad unit will allow advertisers to sneak in bite-sized messages in a way that Rogers says is "PVR proof."
Captivate expands its network, says hello to Ottawa
The location-based advertising network will also bring its lobby monitors to the Canadian market.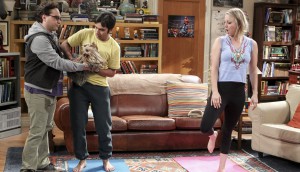 Big Bang is back on top: Numeris
The comedy on CTV brought in the most viewers of all single-night shows for the week of March 27 to April 2 after three weeks off the schedule.
Michele Pauchuk upped to CEO of MEC Canada
The promotion reflects a shift in the dynamic between the Canadian and U.S. outposts, with Pauchuk now reporting directly to North American CEO Marla Kaplowitz.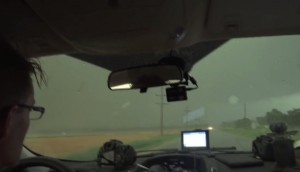 Pelmorex snaps up Nikon sponsorship for Storm Hunters
On top of an on-screen presence, the camera maker will become the official supplier of all the Weather Network's mobile teams.
CBC adds new web series on first responders
Save Me, starring Queer as Folk's Fab Filippo, is hosted on YouTube and dives into the world of professionals dealing with medial emergencies.
Are YouTube's new safeguards enough to clear up the controversy?
Machine learning, new monetization criteria and third-party measurement are giving some agencies hope – but does the scandal prompt bigger questions about online advertising?