Bree Rody-Mantha
Articles by Bree Rody-Mantha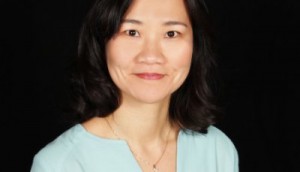 New HuffPost Canada EIC zeroes in on mobile, video
Veteran journalist Andree Lau will lead the country's operations as it looks to grow its suite of original videos and podcasts.
The Amazing Race Canada begins with a bang: Numeris
The reality show drew in 1.89 million viewers with its premiere episode.
Spotted! TIFF brings some culture to Union Station
The ongoing partnership between the two iconic Canadian brands will see TIFF blur the line between promoting its content and delivering it.
Cost-saving measures give Postmedia a profitable quarter
A $13 million net profit for Q3 was largely due to one-time, non-cash items such as the sale of Infomart, with revenue still down 11.1%.
Beer and cosmetic purchases most influenced by OOH exposure: study
The new RealityMine TouchPoints study has shown OOH exposure may influence the purchase of alcohol more than anything else.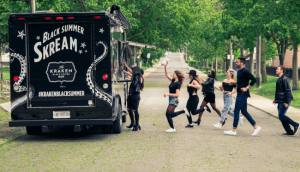 Spotted! Kraken's summer black-out
The rum brand is expanding into experiential marketing to create social sharing and sampling opportunities.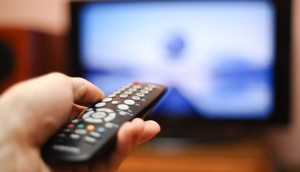 Cable fading and wearables rising: study
The MTM's new report with spring 2017 data shows what's reaching a point of maturation, what's up-and-coming and what's on the way out.
America's Got Talent makes gains: Numeris
The reality competition show held the top spot (and grew its audience) for the week of June 19 to 25.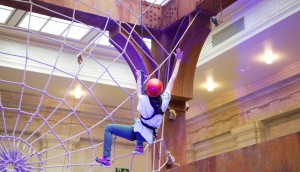 Spotted! Torontonians play Spider-Man for a day
A Union Station activation to promote Sony's new smartphone – and the new superhero film – invites commuters to take a web-slinging selfie.
Online ad revenue gains driven entirely by mobile: IAB Canada
IAB Canada's yearly internet advertising revenue report shows that mobile advertising saw 57% growth.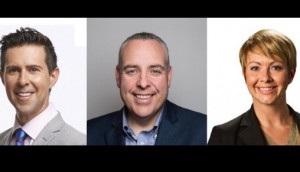 Rogers banks on hockey in competitive Vancouver sports radio market
James Cybulski, Steve Darling and Mira Laurence have been announced as the morning show hosts on the upcoming Sportsnet 650.
Spotted! A billboard that sniffs spliffs
To mark Canada 150, as well as one year until the nationwide legalization of cannabis, smoking accessory store Prohibition used an interactive billboard to trigger Tweets.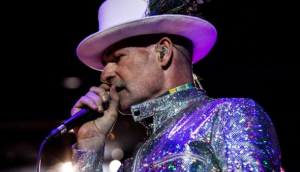 Elevation Pictures teams with Twitter to promote The Hip
A new doc on The Tragically Hip was the first movie to deliver a Twitter-exclusive trailer.