Bree Rody-Mantha
Articles by Bree Rody-Mantha
Adobe aims for 'apples-to-apples' digital and TV measurement
The company unveiled its new Advertising Cloud software, which has been in the works since it acquired digital ad tech company TubeMogul for $540 million last year.
Canadian internet connections have reached saturation: study
A new study by the MTM shows that for the first time in two decades, home internet connections and rates of internet use have gone down.
Mobile targeting: Where's the line between cool and creepy?
Mobile ads served through public wi-fi and digital OOH are nothing new. But as technology improves and ad options increase, how much can scare consumers off?
Wearable growth slowed by lagging interest in smart watches: study
A new eMarketer study found that global shipments for fitness trackers are healthy, but the market has not been boosted by the advent of the Apple Watch as previously expected.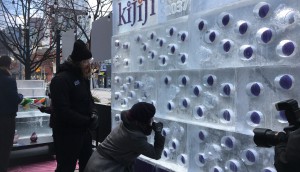 Spotted! Kijiji breaks the ice
in order to promote its yearly Second-Hand Economy Index, the online classifieds site encourages passersby to chip away at a block of ice with "frozen assets" of up to $1,000.
Neo-Traffic expands inventory, adds new digital ad option
The display advertising company will bring digital faces to a number of malls that have only previously had static advertisements, and has added a panoramic option to ad clients.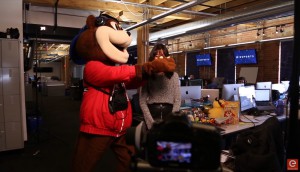 Sugar Crisp cozies up to e-sports
With no campaigns in market since 2013, the cereal brand is now partnering with TheScore, sponsoring content on its e-sports vertical.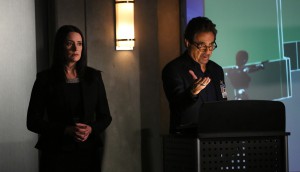 Criminal Minds takes the top: Numeris
The dramatic thriller brought in the most viewers of all single-night shows for the week of Feb. 27 to March 5.
Dynamic Outdoor brings new tech and faces to major markets
The out-of-home company has added new formats in Toronto, Edmonton and Calgary, focusing on key suburban commuter corridors.
Sico shows its true colours to promote new app
The paint company engaged in its third yearly campaign to promote its selection of paints at Réno-Dépôt, this year incorporating digital and social.