Jennifer Horn
Articles by Jennifer Horn

Awards
Did your shop make the cut? Here are finalists in the agency, digital, media and PR competitions.

Awards
This Friday will be the last day for you to throw your media colleague's name into the hat.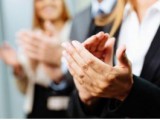 Awards
It's time to throw your fearless leader's name in the ring. But be quick about it, submissions close July 31.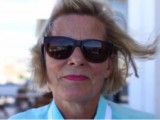 Awards
screening-room
Stop worrying about what work to enter in Cannes, it's how you enter that matters, says this year's Media judge.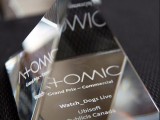 Awards
The brands and their agencies, Publicis and JWT, took home top honours at last night's award show.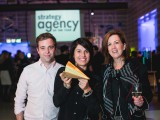 Awards
Strategy's Agency of the Year awards is open for entries, with names of cases due May 18.

Digital
News
The technology company is unmasking "bad actors" that deliberately hide ad slots on web pages with a feature that weeds out the perpetrators.

Awards
Did your shop make the cut? Check out which media, creative, digital and PR agencies stand a chance at being crowned at strategy's annual awards gala in October.

Digital
Mobile
Short-form video clips, original long-form programming and game highlights are included in the multi-year agreement with the baseball organization (company CEO Greg Bobolo pictured).

Digital
Mobile
The top three creators on Vine that you should know, and how they're leveraging their six-second fame with brand integrations.