Digital
Walmart and Interac use influencers for new webseries
How the brands are using vloggers to give Upstairs Amy reach beyond weekly episodes.
Postmedia redesigns Sun digital properties
The new apps and websites come with more flexibility in ad formats, including contextual ads.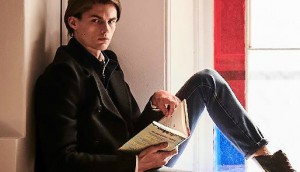 St. Joseph announces luxury-focused men's Title
The aptly named Title will replace Men's Fashion with greater focus on lifestyle content.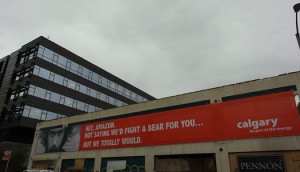 Spotted! Calgary's street-level Amazon strategy
A bid for the tech giant's second HQ gets underfoot and overhead in Seattle.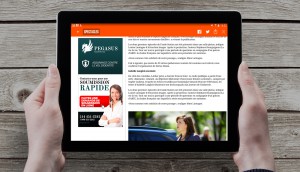 Quebecor optimizes J5 for tablets
J5 is getting a dedicated app for the device that, anecdotally, has a strong user base in Quebec.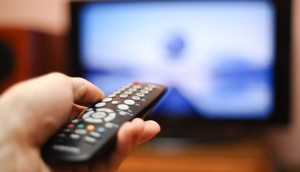 Most OTT users still subscribe to TV: study
Media Technology Monitor dives into OTT audiences, brands and platforms.
Print revenue continues to decline at Postmedia
The company reported a profitable fourth quarter and fiscal year, but as financial results revealed, print revenue continues to dwindle.
Rogers posts increased revenues, profits in Q3
Profits and revenues go up as losses on the media side were offset by growth in its wireless and cable businesses.
Print declines shrink newspapers' footprints: study
For many newspapers, digital gains can't offset losses in print readers.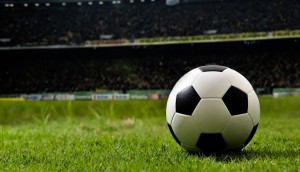 Lack of major events dogs TheScore in Q4
Plus, a major app update shook users, but the company is moving ahead with an ad-forward design and new features.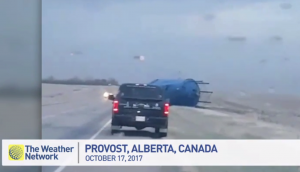 Despite data play, video remains key for Pelmorex
A new campaign promotes deeper user engagement to keep the Weather Network's video offering strong.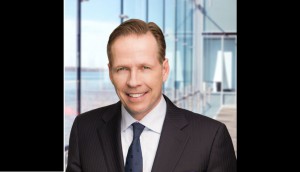 TV and radio ad revenues down for Corus in Q4
Development of the company's VOD and audience segmentation efforts will be key priorities in 2018.