Experiential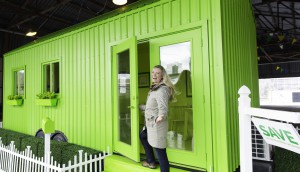 Spotted! A bright new home show
The Green Ontario Fund capitalizes on the "tiny home" trend.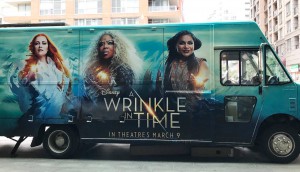 Spotted! Disney's 'timely' escape room
The film studio is putting families to t he task in order to promote the mystery- and puzzle-themed A Wrinkle in Time.
Spotted! Spies on the streets in Toronto
Twentieth Century Fox Canada planted sparrows on downtown streets to create a sense of paranoia — and buzz for its latest film.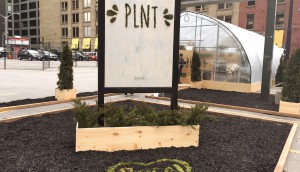 Spotted! Becel's gastro greenhouse
The margarine brand has opened a restaurant made entirely out of plants.
Spotted: A sweet pizza pop-up
Dr. Oetker's new desert offering gets a chocolaty unveiling.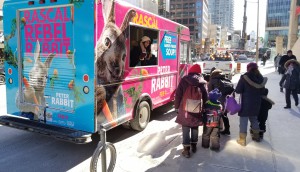 Spotted! Soup's on!
Sony Pictures Entertainment Canada is appealing to hungry (and cold) Torontonians to promote the release of Peter Rabbit.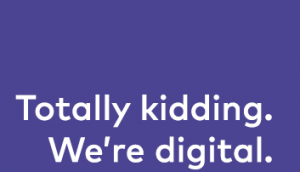 League tries OOH to grasp an opportunity
CMO Colin Bettam says it's the perfect time for the insurance company to make the leap beyond digital.
Cadillac Fairview taps experiential, digital for Olympics
The commercial real estate company is targeting young Canadians with an optimistic approach.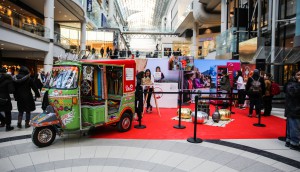 Spotted! Intrepid dispenses winter relief
A charitable vending machine bids mall-goers to escape Toronto's winter woes.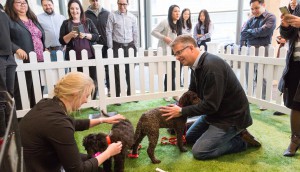 Spotted! A paw-pup pop-up!
Cadillac Fairview invited passersby to put their life on "paws."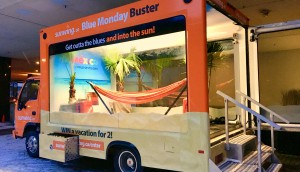 Spotted! Life's a beach
Sunwing drives a sunny message on Blue Monday in Toronto and Montreal.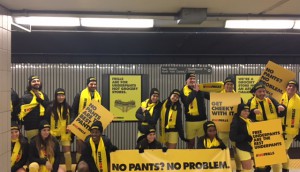 Spotted! No Frills (and no pants either)
The Loblaw-owned discount brand stripped down to its skivvies for a frigid subway ride.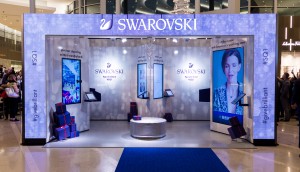 Spotted! Swarovski's no-product pop-up
The luxury brand's Sparkle Pop-Up is using Canada as a testing ground for a new digital concept.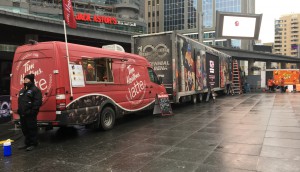 Spotted! Brands travel to Toronto for NHL centennial
For Reese's and Tim Horton's, pairing with hockey is nothing new, but Mitsubishi used the experience as an opportunity to try something new.