Experiential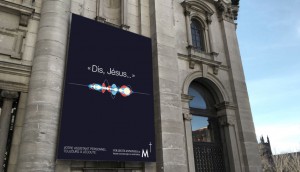 Spotted! Catholic Church takes a cue from Siri
A fundraising campaign led by DentsuBos aims to reach younger audiences in support of the church in Montreal.
Spotted! A dystopian arcade to create box office buzz
Warner Brothers Pictures Canada promoted the release of Ready Player One through some good, old-fashioned gaming.
Hendrick's expands its experiential play
After a successful hot air balloon execution in Toronto, the gin brand is going full-out on whimsical public events, starting with Montreal.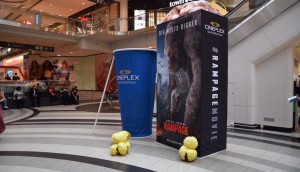 Spotted! One popcorn, extra extra extra large
The "Big Meets Bigger" campaign promotes the release of action film Rampage.
Spotted! A billboard that spies on your beard
Just for Men isn't interested in marketing its new product line to you if you have a bare face. So it won't.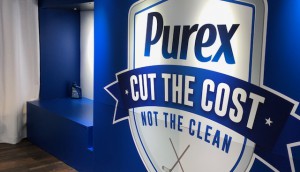 Spotted! Purex tackles hockey bag stink
A mobile locker room hopes to show old equipment can smell new again.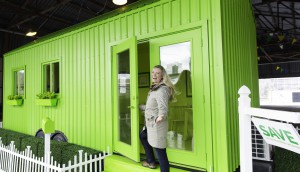 Spotted! A bright new home show
The Green Ontario Fund capitalizes on the "tiny home" trend.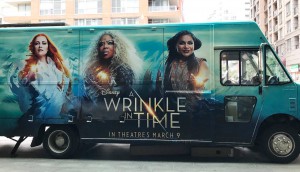 Spotted! Disney's 'timely' escape room
The film studio is putting families to t he task in order to promote the mystery- and puzzle-themed A Wrinkle in Time.
Spotted! Spies on the streets in Toronto
Twentieth Century Fox Canada planted sparrows on downtown streets to create a sense of paranoia — and buzz for its latest film.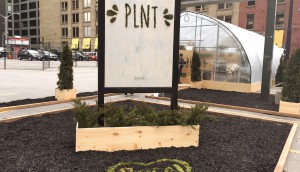 Spotted! Becel's gastro greenhouse
The margarine brand has opened a restaurant made entirely out of plants.
Spotted: A sweet pizza pop-up
Dr. Oetker's new desert offering gets a chocolaty unveiling.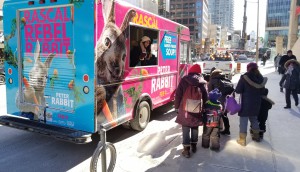 Spotted! Soup's on!
Sony Pictures Entertainment Canada is appealing to hungry (and cold) Torontonians to promote the release of Peter Rabbit.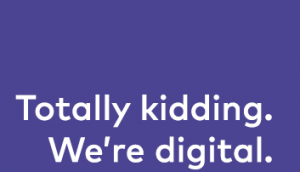 League tries OOH to grasp an opportunity
CMO Colin Bettam says it's the perfect time for the insurance company to make the leap beyond digital.
Cadillac Fairview taps experiential, digital for Olympics
The commercial real estate company is targeting young Canadians with an optimistic approach.