Experiential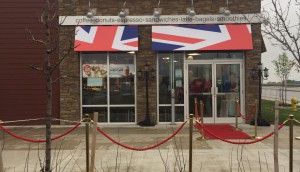 Spotted! A Tim Hortons gets the royal treatment
In an effort to engage customers around the Royal Wedding, the QSR invited crowds in for a cozy cup of tea and some Timbits.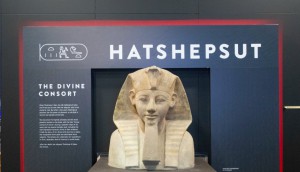 Spotted! A mini-museum shatters historical myths
A shipping container filled with ancient artifacts is part of the Royal BC Museum's plan to engage people for its new exhibition.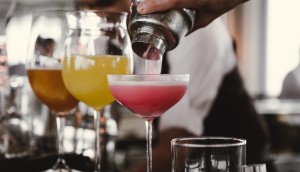 St. Joseph brings Cocktail Week to Toronto
The event is set for October and will highlight Toronto neighbourhoods with cocktails from the city's top bars and bartenders.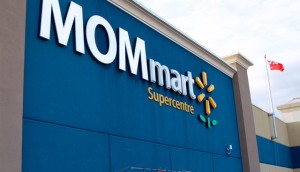 Spotted! Walmart's tribute to Moms
The superstore chain gave mothers star status for the weekend with a temporary refresh of its sign.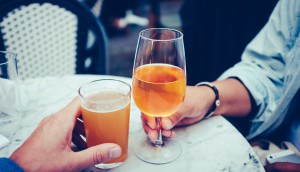 St. Joseph acquires Toronto Beer Week
The acquisition is the latest in the media company's play to expand its events portfolio.
Spotted! There's a new cleaning crew in town
CPG brand SpongeTowels made it its mission to clean up the streets. Literally.
Spotted! Even studying can be Instagram-worthy
The Math Guru created a pop-up lounge (with lattes and all) to make studying more appealing to teens.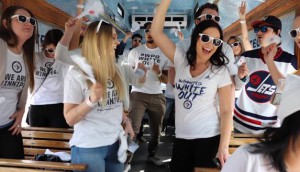 Boston Pizza goes experiential for Jets partnership
After earning its title as the Winnipeg Jets' "official headquarters," Boston Pizza invested in a literal bandwagon.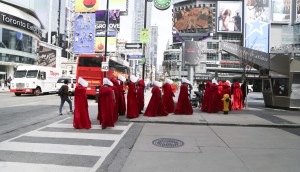 Spotted! Blessed are the meek
Cloaked handmaids caused a stir in some cities.
Jack Daniel's celebrates NBA sponsorship with tattoo exhibit
The event was the first in Canada to mark the whiskey brand's sponsorship with the basketball league.
Spotted! Oh Henry has the munchies
The candy bar company created a candy pop-up and limited-edition bar, with the aim of owning the 4:25 timeslot.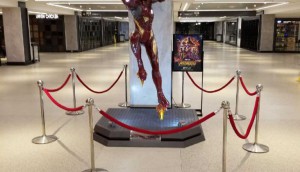 Spotted! Hunting for the Avengers
To celebrate the film's release, as well as Marvel Studio's 10-year anniversary, the studio left Avengers clues in cities across Canada.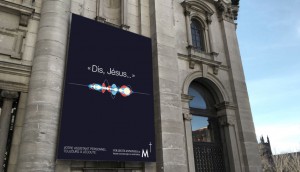 Spotted! Catholic Church takes a cue from Siri
A fundraising campaign led by DentsuBos aims to reach younger audiences in support of the church in Montreal.
Spotted! A dystopian arcade to create box office buzz
Warner Brothers Pictures Canada promoted the release of Ready Player One through some good, old-fashioned gaming.