Out Of Home
FrontRunner steps into retail with Adidas OOH campaign
The four-week "Here to Create" campaign appears in Adidas Canada's flagship store windows in Toronto's Yonge -Dundas Square this month.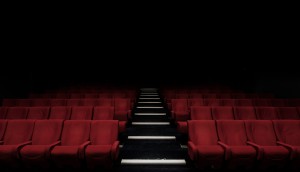 Cinema media rev drops by 26% for Cineplex in Q3
Theatre attendance is healthy, but a decrease in buying activity across certain categories led to a big drop in ad revenue.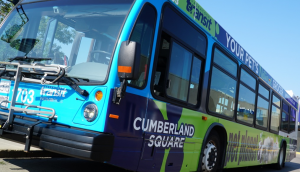 Pattison Outdoor drives into Saskatoon
The new partnership includes over 100 transit vehicles and 38 transit shelters.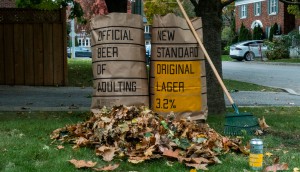 Spotted! A billboard that bags your leaves
Craft beer New Standard launched with a clever campaign targeting adults during the fall season.
Astral partners with Vistar Media in programmatic play
This is the first time Astral has partnered with a U.S.-based programmatic company.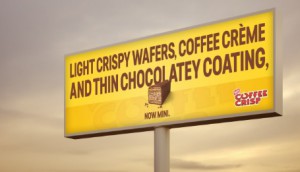 Nestle goes programmatic with DOOH campaign
The "A Little Of What You Love" campaign was the first on Campsite's new Outdoor Exchange.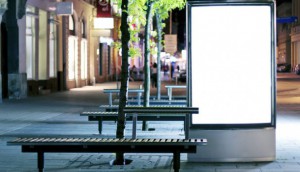 COMMB hires DOmedia for OOH planning software
The two companies are building a new analytics suite that includes granular audience data.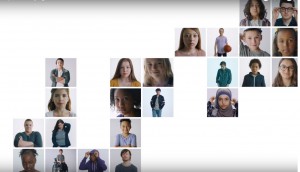 Telus comes out on top at OOH Showdown
McDonald's, Visa and Adidas were also among the big winners for experiential, place-based and more out-of-home categories.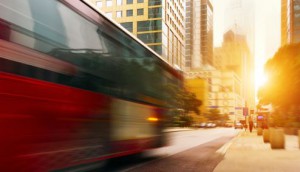 Quebecor extends STL partnership to 2034
The partnership will see Quebecor Out of Home manage advertising for more than 300 buses in the Quebec city of Laval.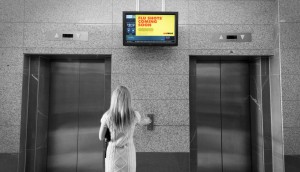 Pattison expands Digital Office Network
The expansion grows the digital OOH company to more than 2,000 displays nationwide.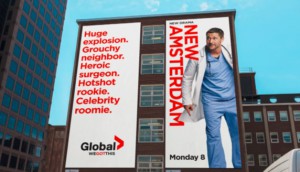 Global embarks on biggest OOH buy for fall campaign
It's also using AI and a Siri partnership to get a tech edge.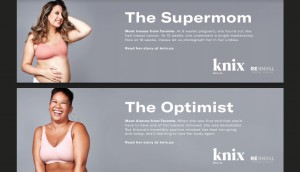 Knix makes its first OOH move
Founder Joanna Griffiths says the time has come for mass brand-building efforts, rather than just demo ads on social.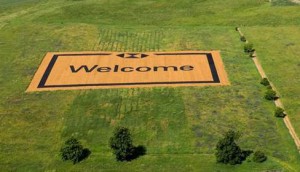 Spotted! HSBC Canada rolls out a giant welcome mat
The financial institute upped its airport branding strategy at Toronto by placing a welcome mat that can be seen from the air.