Out Of Home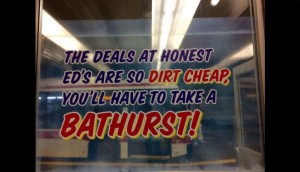 Spotted! TTC pays tribute to Honest Ed's
By adding some elements of the discount store to Bathurst Station, the TTC is not only promoting the store in its final months but aligning itself with an iconic Toronto brand.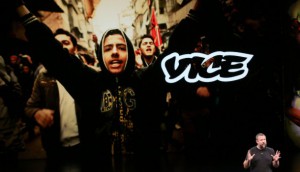 Vice goes to campus with Rouge Media partnership
Daily news and culture content on digital screens at more than 100 college and university campuses in Canada will help the media co reach the younger half of the millennial generation.
Wall Street Journal's first Canadian campaign targets CEOs
The U.S. newspaper is reaching out to the country's business leaders through customized billboards – and positioning itself as the paper your boss reads.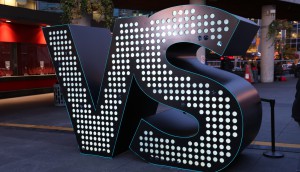 Spotted! Sick Kids lights up the night
The hospital's fundraising foundation was hoping to appeal to a broader demographic of donors through a new OOH activation in Toronto.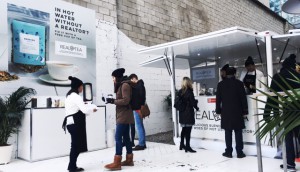 Spotted! CREA offers tea and sympathy
The experiential activation is part of a greater campaign by the association to emphasize stress relief in the home buying process.
Spotted! Intact breaks the ice
The insurance company has partnered with RDS on a ground-breaking OOH activation.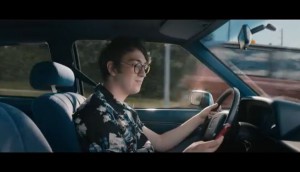 Putting moviegoers in the (distracted) driver's seat
TimePlay has partnered with a group of non-profits on a virtual choose-your-own-adventure journey aimed at avoiding real-life tragedy.
Abby Worthington on how out of home can prove its worth
With data-heavy mediums like digital and social on the rise, the media agency director speaks to MiC on the connection between mobile and outdoor advertising.
Maple Leafs and PetSmart put pets into the game
The retailer will serve as the team's first exclusive pet partner, in a bid to reach pet-owning hockey superfans in Toronto.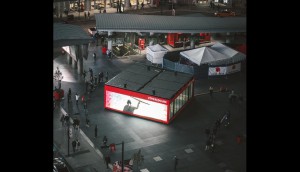 Spotted! Kia Canada aims to shift brand perception
The automaker's interactive OOH display at Yonge-Dundas is part of a strategy to make itself synonymous with quality, not just price.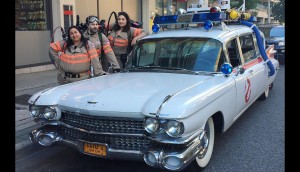 Spotted! The Ghostbusters have come to town
Hoping to replicate the buzz of its Breaking Bad RV campaign, Sony Pictures Home Entertainment Canada is touring Toronto in the Ecto-1.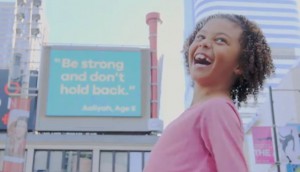 Letting young girls choose the message
The Canadian Women's Foundation celebrated the International Day of the Girl by letting the segment choose what will appear in its next campaign.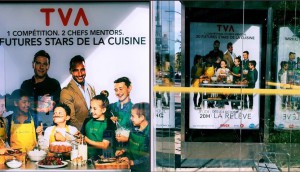 What's that smell? It's marketing
Quebecor has teamed with new marketing firm Elixir Marketing Olfactif to add the scent of cake to a new transit ad campaign promoting cooking show La relève.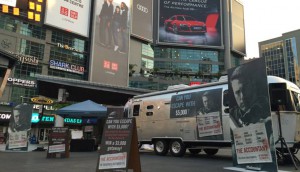 Spotted! Can you escape from Yonge-Dundas Square?
A room themed after Warner Bros' new thriller The Accountant is designed to intrigue audiences and get them using their puzzle-solving skills.