Out Of Home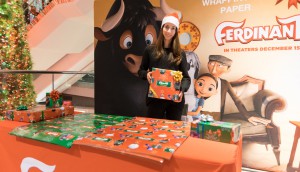 Spotted! Twentieth Century Fox wraps up a new strategy
the entertainment company is adding a new layer to its marketing plan for Ferdinand and The Greatest Showman. Literally.
MIAs 2017 winners revealed
Budweiser's Red Light takes the top prize for AB InBev, UM, Anomaly, Ansible, Mubaloo and Rogers Media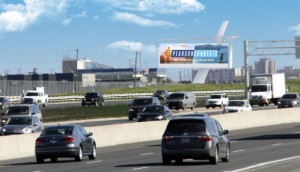 Astral goes programmatic
The Bell Media-owned advertising company has added automation to its OOH buys.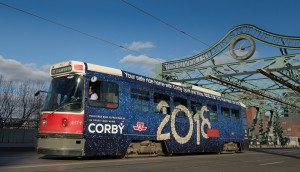 Corby ups the spend on New Year's transit campaign
The alcohol brnad is expanding its drinking and driving awareness campaign to a multi-platform, multi-week campaign.
Rec Media acquires Adbloc's outdoor ski network
As one company leaves the ad sales business, another extends its network into Quebec for the first time.
Spotted! Knixwear struts into the offline world
The undergarment company has kept all of its media efforts online. Until now.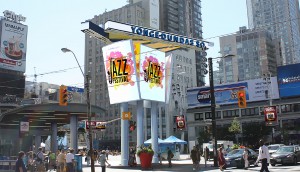 Outfront sets up at Yonge-Dundas
As the OOH company looks to expand on the digital front, it's incorporating with more community groups.
Media revenues decrease in Cineplex's third quarter
The theatre chain's Q3 attendance fell by more than two million compared to last year.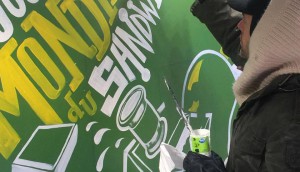 Spotted! Subway gets artsy for World Sandwich Day
To spread awareness of its World Sandwich Day charity, the QSR has deployed local artists in Toronto and Montreal.
Bell Media revenue stable in Q3, but TV still a challenge
CEO George Cope said there is more work for Bell to do to maximize ad dollars through strategic placement.
Sick Kids takes an unconventional OOH approach
While last year's campaign went mass in Yonge-Dundas Square, this year's iteration will target specific Toronto neighbourhoods to get residents reaching for their pocketbooks.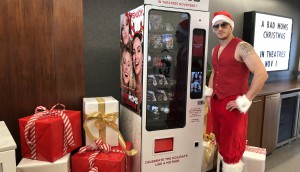 Spotted! Bad Moms' confessional vending machine
How Entertainment One is reaching out to Christmas movie-goers before Halloween.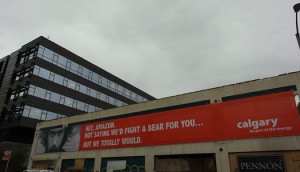 Spotted! Calgary's street-level Amazon strategy
A bid for the tech giant's second HQ gets underfoot and overhead in Seattle.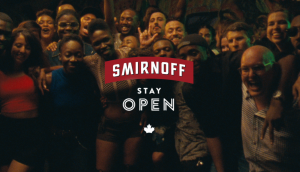 Smirnoff doubles its media spend to go mass
After several years of focusing on digital, the brand is spending big on TV again.