Out Of Home
Bell Media revenues down 1.3% in Q4
Ad dollars declined 4.4% in the last three months of the year.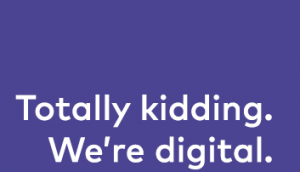 League tries OOH to grasp an opportunity
CMO Colin Bettam says it's the perfect time for the insurance company to make the leap beyond digital.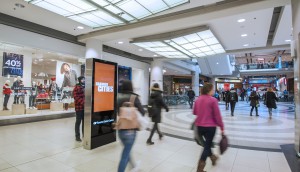 Branded Cities expands its mall presence
The company has set up 15 new digital directories in the Eaton Centre to carry photo and video advertisements.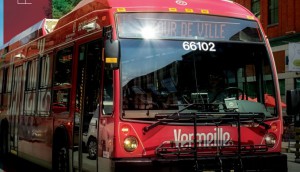 Quebecor signs with Sherbrooke transit
In addition to taking on new inventory, the OOH operator will sponsor transit system improvements.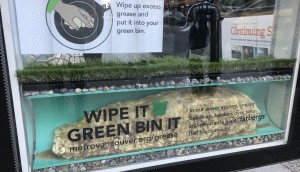 Spotted! Vancouver's grease-berg
Jungle Media installed a "not-too-gross" mess to show commuters the results of their bad kitchen habits.
Dentsu Aegis dials back ad spending projections
The agency's ad spend report downgrades Canada's projections, showing no expected growth for 2017 at all.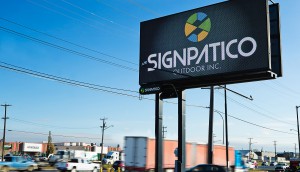 Branded Cities grows westward with Signpatico
The OOH company expands westward with digital inventory in markets big and small.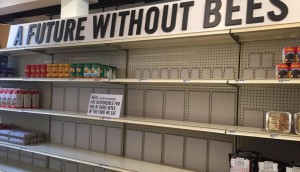 The MiC Nice List for 2017
Our editorial staff picks a few of its favourite media executions from the past year.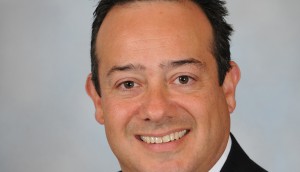 Fab Stanghieri takes over at Cineplex Digital Media
President Nick Prigioniero, who helped build Cineplex's international signage business, has announced his retirement.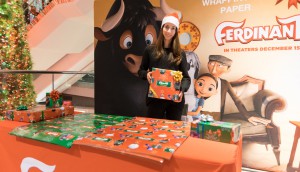 Spotted! Twentieth Century Fox wraps up a new strategy
the entertainment company is adding a new layer to its marketing plan for Ferdinand and The Greatest Showman. Literally.
MIAs 2017 winners revealed
Budweiser's Red Light takes the top prize for AB InBev, UM, Anomaly, Ansible, Mubaloo and Rogers Media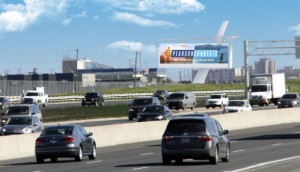 Astral goes programmatic
The Bell Media-owned advertising company has added automation to its OOH buys.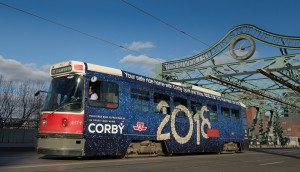 Corby ups the spend on New Year's transit campaign
The alcohol brnad is expanding its drinking and driving awareness campaign to a multi-platform, multi-week campaign.
Rec Media acquires Adbloc's outdoor ski network
As one company leaves the ad sales business, another extends its network into Quebec for the first time.