Out Of Home
Spotted! Putting World Alzheimer's Day on the radar for millennials
Engaging younger Canadians is the goal of The Purple Elephant, which staged a Union Station activation last week to get people sharing memories.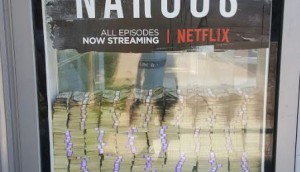 Spotted! Netflix flaunts Escobar's millions
The OOH campaign from IPG Mediabrands delivers a creative take on the notorious drug lord's exploits.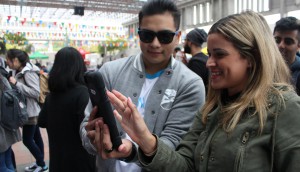 Air Miles gets into AR
The brand wasn't planning on adding a digital element to this year's campus tours – but the response to the general enrollment campaign has been positive.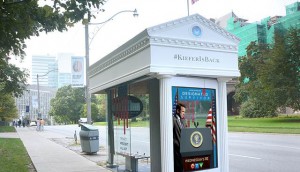 Spotted! The White House comes to Toronto (sort of)
CTV's Wednesday night drama is being promoted by bringing the U.S. landmark to downtown Toronto.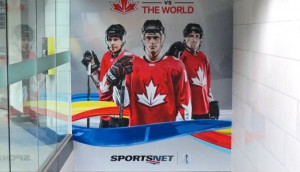 Team North America games top 1M at World Cup of Hockey
Rogers and Sportsnet are aiming to bring fans closer to the games with a multiplatform campaign.
Spotted! Catelli's green giveaway
From fusilli tacos to macaroni-stuffed grilled cheese, the pasta brand is hitting the streets to deliver creative takes on dinner (and some free food).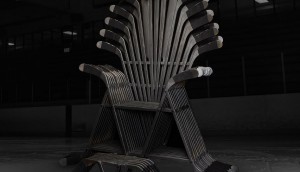 Sport Chek reunites with Facebook Live for World Cup
As the retailer looks to capture a broad demographic, it's harnessing the power of Facebook, with some big hockey names – including The Great One himself.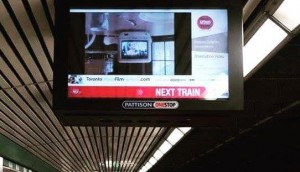 Digging into Toronto's underground film festival
The Toronto Urban Film Festival (TUFF), which airs on Pattison Onestop's subway displays, will have its engagement measured for the first time this year.
Milk 2 Go returns with new campaign
The Saputo brand's new spots features creative designed for specific media placements, like pre-roll spots that poke fun at skipping ads.
Spotted! Snowden film campaign is watching you
An OOH Toronto push promoting the movie includes surveillance cameras broadcasting live footage of people passing through Yonge-Dundas Square.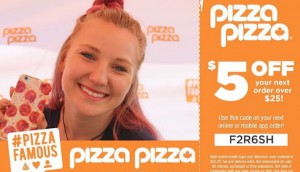 Spotted! Pizza Pizza goes to school
With its latest OOH campaign, the chain looks to capitalize on the big part that pizza plays in student culture.
Spotted! Visa puts on its freshest duds at TIFF
The company is experimenting with augmented reality for the first time as part of its festival activation.
Spotted! City of Montreal gets down and dirty with OOH campaign
The awareness campaign, with creative managed by Quebecor, is all about surrounding citizens with the impact of their trash.
Fan Expo to harness the growing power of e-sports
Hot off a sold-out live tournament at the ACC which saw 15,000 guests, the genre is exploding online in Canada – and may soon break into broadcast media.