Out Of Home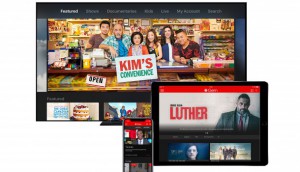 CBC goes mass for Gem launch
OOH and TV ads will be used for mass awareness while digital will focus on conversions.
Branded Cities wins the West Edmonton Mall
The place-based media company will deploy more than 40 faces in the mall, from directories to large-format spectaculars.
Astral digitizes Montreal underground
Bell Media's OOH division has paired with Transgesco to upgrade three high traffic Société de transport de Montréal stations.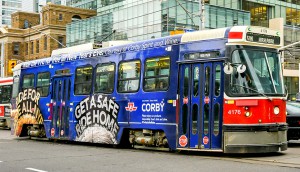 Corby renews TTC New Year's Eve sponsorship
This is the sixth year that the alcohol brand has partnered with the TTC to provide free rides on the last night of the year.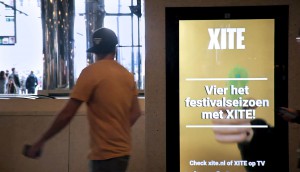 Broadsign expands offering with new partnership
The Montreal-based DOOH company inked a deal with mobile-first agency MobPro.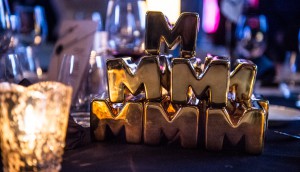 Who took home MIAs Gold in 2018?
Touché and Via Rail were the big winners at this year's gala recognizing innovative media work.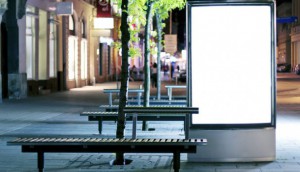 Digital represents 15% of Canadian OOH buys: report
According to Warc's latest Global Ad Trends report, global spend on the format will reach close to $15bn – accounting for all growth in the OOH market.
Spotted! A transit ad that makes you feel trapped
A Vancouver-based activation put transit-goers in the shoes of a domestic violence victim.
FrontRunner steps into retail with Adidas OOH campaign
The four-week "Here to Create" campaign appears in Adidas Canada's flagship store windows in Toronto's Yonge -Dundas Square this month.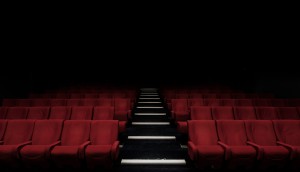 Cinema media rev drops by 26% for Cineplex in Q3
Theatre attendance is healthy, but a decrease in buying activity across certain categories led to a big drop in ad revenue.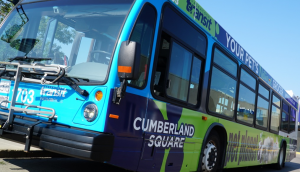 Pattison Outdoor drives into Saskatoon
The new partnership includes over 100 transit vehicles and 38 transit shelters.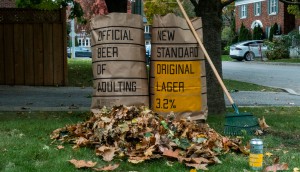 Spotted! A billboard that bags your leaves
Craft beer New Standard launched with a clever campaign targeting adults during the fall season.
Astral partners with Vistar Media in programmatic play
This is the first time Astral has partnered with a U.S.-based programmatic company.