Out Of Home
Spotted! A billboard that spies on your beard
Just for Men isn't interested in marketing its new product line to you if you have a bare face. So it won't.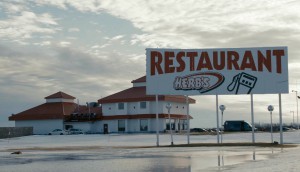 Top creatives, truckers to select Carte Blanche winners
The annual OOH contest issues its call for entries.
OOH's share of media spend set to drop slightly: study
Warc's newest global study shows Canada's out-of-home CPMs are predicted to grow below the global average.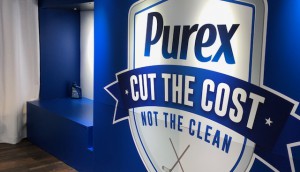 Spotted! Purex tackles hockey bag stink
A mobile locker room hopes to show old equipment can smell new again.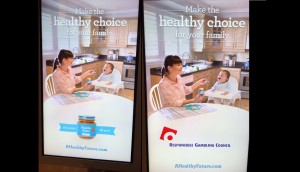 Responsible Gambling hyper-targets with OOH
A new ad in a busy Ontario shopping mall is spreading an outreach message one shopper at a time.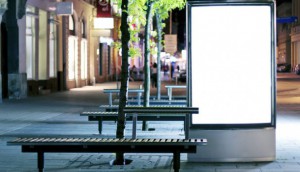 COMB and OMAC become COMMB
The new industry organization will embark on a year-long study of OOH data in Vancouver and Toronto.
MiC Rountable: Mass vs. efficiency, traditional vs. digital
For our next industry discussion, marketers and media agency experts gather to talk about where investment is going.
Eco Cab moves past the pedal with new branded vehicles
The Toronto company moves beyond pedicabs with experiential, branded low-speed electric vehicles.
Initiative jumps around Yonge-Dundas with CBC
A campaign for Caught bids pedestrians to catch star Allan Hawco as he moves from screen to screen.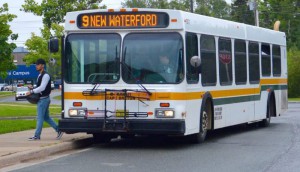 Pattison gets Cape Breton's transit
The new deal strengthens Pattison's command of transit inventory in the Atlantic region.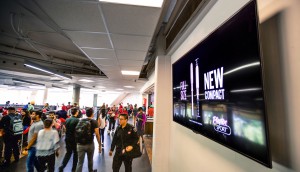 Rouge Media expands its presence at U of T
The university's new Student Commons will open with digital and traditional ad spaces from the media company.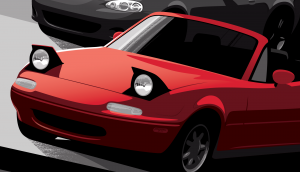 Mazda's tap-to-buy billboard
A partnership with Pattison Onestop, J. Walter Thompson and Excelerator Media adds a touch of tech to an artful OOH installation.
Bell Media revenues down 1.3% in Q4
Ad dollars declined 4.4% in the last three months of the year.