Out Of Home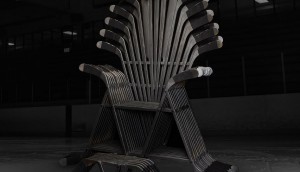 Sport Chek reunites with Facebook Live for World Cup
As the retailer looks to capture a broad demographic, it's harnessing the power of Facebook, with some big hockey names – including The Great One himself.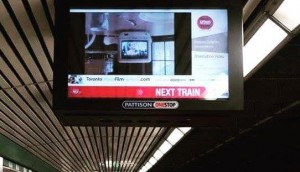 Digging into Toronto's underground film festival
The Toronto Urban Film Festival (TUFF), which airs on Pattison Onestop's subway displays, will have its engagement measured for the first time this year.
Milk 2 Go returns with new campaign
The Saputo brand's new spots features creative designed for specific media placements, like pre-roll spots that poke fun at skipping ads.
Spotted! Snowden film campaign is watching you
An OOH Toronto push promoting the movie includes surveillance cameras broadcasting live footage of people passing through Yonge-Dundas Square.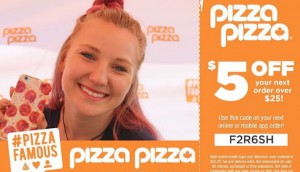 Spotted! Pizza Pizza goes to school
With its latest OOH campaign, the chain looks to capitalize on the big part that pizza plays in student culture.
Spotted! Visa puts on its freshest duds at TIFF
The company is experimenting with augmented reality for the first time as part of its festival activation.
Spotted! City of Montreal gets down and dirty with OOH campaign
The awareness campaign, with creative managed by Quebecor, is all about surrounding citizens with the impact of their trash.
Fan Expo to harness the growing power of e-sports
Hot off a sold-out live tournament at the ACC which saw 15,000 guests, the genre is exploding online in Canada – and may soon break into broadcast media.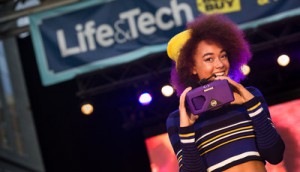 Spotted! Best Buy brings the fashion element to wearable tech
The event, now in its second year, brought some couture to this year's market, in an effort to marry the innovative with the creative.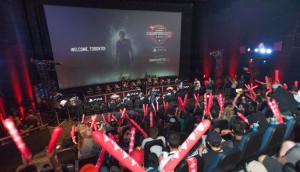 EB Games signs e-sports deal
WorldGaming exec Wim Stocks on signing with the retailer and plans to expand the reach of the Cineplex WorldGaming Canadian Tournaments to new audiences.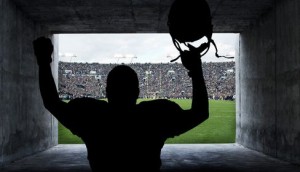 Esurance grows brand visibility with Stampeders partnership
The U.S. auto insurance co is launching its established sports-focused branding strategy in Canada with this tie-up.
Fintech startup mixes it up with first campaign
LowestRates.Ca is focused on brand-building, and is taking a multi-pronged approach to reach everyone from the millennials to boomers.
Spotted! Cineplex gets creative with popcorn
The entertainment co has placed a giant bag of popcorn with a lightning rod in a Windsor, ON field as part of its weather-focused campaign.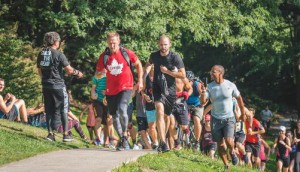 Spotted! Sport Chek taps the power of livestreaming
The retailer took to Facebook Live for an Olympic-themed chase through Toronto's High Park.