Radio
Sportsnet plays hardball, acquires Vancouver Canadians
Despite a saturated market, Sportsnet 650 program director Craig MacEwen says the station is on the rise.
RBC reigns supreme in Montreal, Toronto: Media Monitors
Banks, credit unions, mortgage and financial services were the top category in the Toronto market.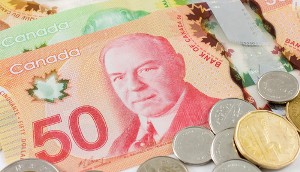 TV earnings steady for Corus this quarter
Profits for TV also saw a year-over-year increase.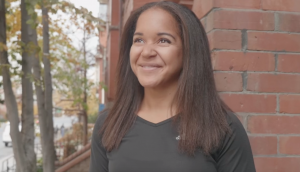 Children's Aid Foundation looks to radio
In the non-profit's first mass multimedia campaign, radio has led the charge for media spend.
Financial services continue to dominate: Media Monitors
TD, PC Financial and RBC were among the top buyers in Toronto.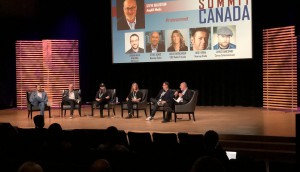 Three takeaways from RAIN's digital audio summit
From growing the podcast industry to monetizing and measuring its ad potential, Summit Canada explored the state of audio in the country.
Quebecor launches French-language audio platform
QUB radio, launching Oct. 15, will feature live radio programming and podcasts in French.
Financial services continue to dominate radio buying: Media Monitors
Big buys by RBC and TD in both Toronto and Montreal drove the category to the top.
Radio is the most trustworthy news source: study
Also, while most Canadians are concerned about "fake news," few agree on what "fake news" actually is.
Financial services dominate the markets: Media Monitors
RBC, TD and HSBC boosted the category in Toronto, while TD and RBC gave it lift in Montreal as well.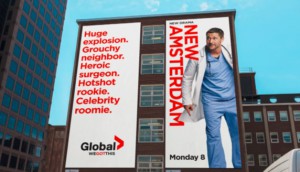 Global embarks on biggest OOH buy for fall campaign
It's also using AI and a Siri partnership to get a tech edge.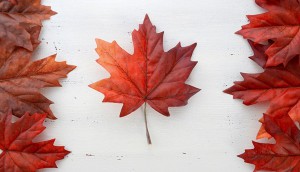 CBC/Radio-Canada sets three-year inclusion plan
The pubcaster hit its Strategy 2020 goal of 2.1% Indigenous representation in its workforce, and noted that 48.9% of its employees are women.
Honda drives into Toronto's top spot: Media Monitors
Last week's top radio ad buyer, Ford, slipped to #4 in both the Toronto and Montreal markets.