Ford takes the top in Toronto: Media Monitors
CTV was #1 in the Montreal market, bumping last week's top buyer, Hydro-Quebec, to second place.
Which agencies won the most business this year?
The total value of new media in Canada was estimated at US$230 million, according to a ComVergence report.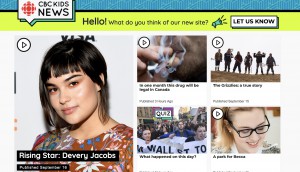 CBC launches kids news vertical
The digital platform will include text, photo and video content, all targeted at Canadians age 9 to 13.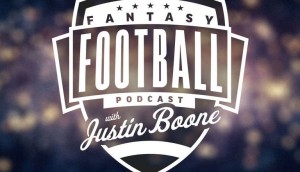 Subway sponsors theScore's Fantasy Football Podcast
The podcast will include a video component, allowing for visual brand integration opportunities.
E-sports consumption is still a niche: study
Online gamers are big consumers of tech and media compared to the general population, according to Media Technology Monitor.
Rogers picks new MAOR
Omnicom Media Group has created a custom unit, called Red Magnet, for the telco and media company.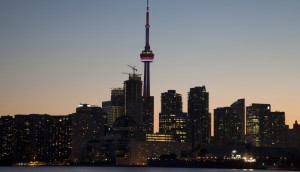 Tourism Toronto digs into data with new Google partnership
While 43.7 million people visited Toronto last year, the marketing organization wants to take tourism a step further using Google's media insights.
TD becomes official bank of Vancouver Canucks
The move will increase the bank's presence in the increasingly competitive hockey sponsorship space.
Print still crucial for B2B magazines: study
Readers of these publications are also more likely to be in a senior role at a company, according to research firm RKI.
Gusto's new series focuses on farmers markets
The series will premiere in the 10 p.m. spot, when the specialty net aims to grab east and west coast viewers.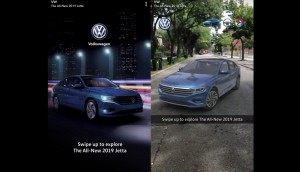 Volkswagen gets immersive (and shoppable) on Snapchat
An AR campaign was created for the redesigned 2019 Jetta in order to capture a younger audience.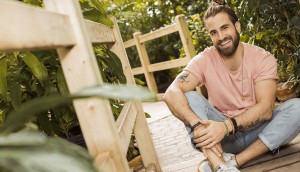 Groupe V repositions amidst fall TV season
Strategy EVP Dimitri Gourdin said the network is trying to balance attracting audiences with courting advertisers.