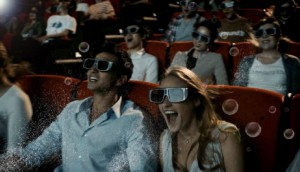 Audi shakes it up with Canada's first 4DX ad
Marketing director Christian Schueller said being first to the market is a great bragging right for the brand, but more importantly it helps to position the automaker as a tech leader.
ICYMI: New Rogers CEO starts next week, Lyne Robitaille to lead magazines at TVA
In case you missed it: Joe Natale is starting at Rogers next Wednesday, Lyne Robitaille is adding supervision of TVA Publications to her role and Arlene Dickinson is returning to Dragons' Den.
TVA ramps up its hockey campaign to build playoff anticipation
Marketing VP Claude Foisy said last year, things were kept "quiet" – but with Canada's presence in the Stanley Cup playoffs, it's upping its media game.
Campsite opens programmatic OOH exchange
The self-serve platform will allow advertisers to buy and plan location-based advertising campaigns, at a time when the market is ripe with data.
OMAC introduces new OOH awards
The IRIS Awards will be announced quarterly with a grand prix winner at the end of the year.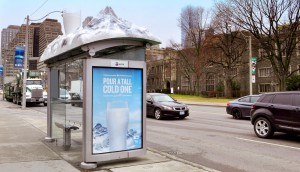 Spotted! Dairy Farmers hit the slopes
As part of its broader campaign to reposition milk as a refreshing drink for men 25 to 54, the Dairy Farmers of Canada have taken over a Toronto bus shelter.
Rogers squeezes in a new TV ad unit
The new "fade to black" ad unit will allow advertisers to sneak in bite-sized messages in a way that Rogers says is "PVR proof."
Captivate expands its network, says hello to Ottawa
The location-based advertising network will also bring its lobby monitors to the Canadian market.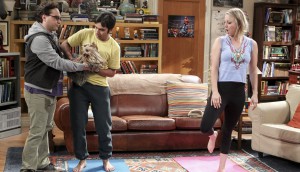 Big Bang is back on top: Numeris
The comedy on CTV brought in the most viewers of all single-night shows for the week of March 27 to April 2 after three weeks off the schedule.
Less commercial time, more Canadian hockey
Rogers Media's Scott Moore and Anthony Attard detail the media co's plans for the Canada-heavy first round of the NHL playoffs.
Michele Pauchuk upped to CEO of MEC Canada
The promotion reflects a shift in the dynamic between the Canadian and U.S. outposts, with Pauchuk now reporting directly to North American CEO Marla Kaplowitz.
RBC Royal Bank buys the top: Media Monitors
The financial company jumped to the top of the Toronto chart for the week of April 3 to 9.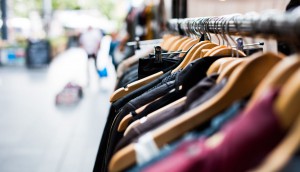 Reitmans launches media RFP
The retailer last reviewed its media agency partner in 2013.