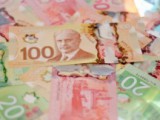 Digital
Mobile
Details from the company's CFO Jake Neiman on what it plans to do with the money from the National Research Council of Canada.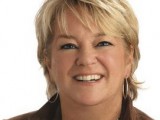 People Moves
Sally Preston joins the IPG Mediabrands division from her most recent role as publisher at Time Inc.

Awards
Did your shop make the cut? Check out which media, creative, digital and PR agencies stand a chance at being crowned at strategy's annual awards gala in October.

Digital
Print
Kelly Whitelock, general sales manager of consumer publications at TC Media, says sales plans are being pushed back and there is a fight for prime scent-strip placement.

Television
The regulator laid the table for upcoming Let's Talk TV hearings in September with potential policy shifts that stand to gore Canadian TV's fattest sacred cows.

Radio
The bank bought the most advertising in Toronto for the week of Aug. 11 to 17.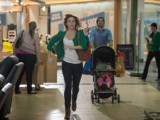 Television
After two seasons, City cancels the Canadian sperm donor comedy.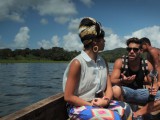 Digital
Mobile
The airliner is aiming for a different content approach at 30,000 ft with shows like its own Basecamp travel show now being available during flights.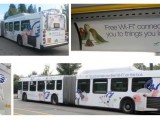 Mobile
Out Of Home
The mobile phone company has partnered with Lamar Advertising to make free Wi-Fi available for transit-goers on three popular routes in the city.