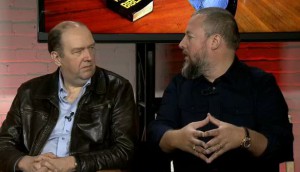 Rogers to end support for Viceland: report
The two media cos have partnered on the channel since 2015.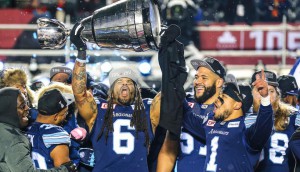 Weather skews Grey Cup sponsor visibility: study
Is a buy in the end-zone a guarantee of visibility? Elevent's data shows weather plays a role for those relying on being seen.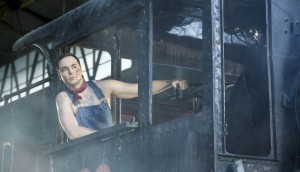 Big Bang stands alone at the top: Numeris
The Good Doctor knocked the younger Sheldon from its number-two spot, while the American Music Awards made gains over last year.
Rec Media acquires Adbloc's outdoor ski network
As one company leaves the ad sales business, another extends its network into Quebec for the first time.
On Postmedia's print shakeup: "This is not palliative care"
Company president Andrew MacLeod said there is a light at the end of the tunnel, but Postmedia needs to shed weight to get there.
Spotted! Knixwear struts into the offline world
The undergarment company has kept all of its media efforts online. Until now.
Overnights show Grey Cup audience increased
After seeing a decreased AMA last year, the CFL's big game draws 4.3 million on TSN and RDS.
Rogers rises to the top: Media Monitors
The telco and media company knocked Ford Dealers out of the top spot for the most radio ads purchased in Toronto.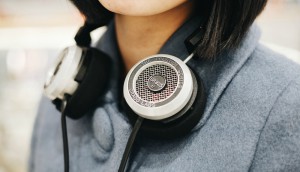 Destiny Media to focus on music marketing products
As a result, the media distribution company is redirecting efforts away from its video platform.
Groupe V beefs up its content team
Former Corus acquisitions director Catherine Vidal will develop V, Max, MusiquePlus and Noovo.ca.
Postmedia and Torstar to swap and shutter papers
More than 30 community and commuter newspapers, including 24 Hours, were traded between the two companies in a non-cash transaction.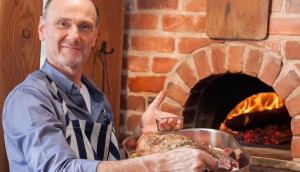 Gusto announces its holiday schedule
Michael Bonacini and Jamie Oliver lead the food channel's December/January lineup.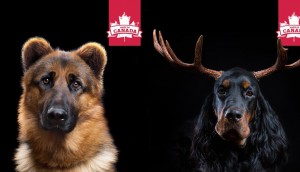 Nutrience picks Carat
Data and digital media will be a big part of the pet food brand's upcoming winter campaign.