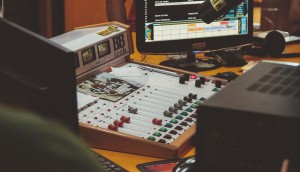 Radio's share of ad spend increasing slightly: report
Plus, Warc suggests digital audio ads could be more effective than video pre-roll.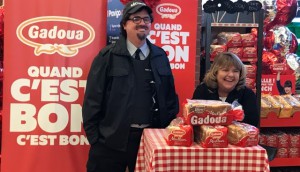 Gadoua leans heavily on TV in new awareness campaign
The Quebec bread brand paired with Groupe V for activations on its linear and digital properties.
NBA Playoff season sparks national brand activations
Canadian activations range from prize packs to flights to rub shoulders with players at the NBA Awards.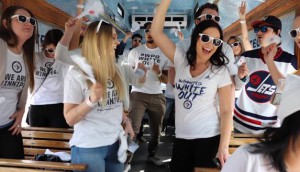 Boston Pizza goes experiential for Jets partnership
After earning its title as the Winnipeg Jets' "official headquarters," Boston Pizza invested in a literal bandwagon.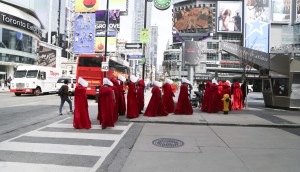 Spotted! Blessed are the meek
Cloaked handmaids caused a stir in some cities.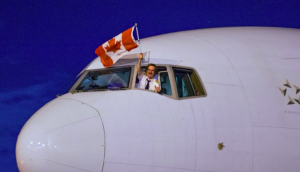 Air Canada Fan Flight campaign scores with sports fans
As the ACC undergoes a name change to become the Scotiabank Arena, the airline reminds fans of its ongoing tie to sports and entertainment.
Global News expands digital, local coverage
VP Ron Waksman shares how the site went from "literally no online presence" to the #2 news site in five years.
Playoffs round two broadcast details announced
Sportsnet, CBC, Omni and Sportsnet 360 will all take part in the broadcast.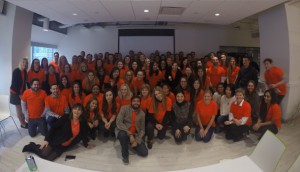 ICYMI: Wavemaker gets kudos for its workplace culture
Plus, two new Dragons arrive in the Den.
Jack Daniel's celebrates NBA sponsorship with tattoo exhibit
The event was the first in Canada to mark the whiskey brand's sponsorship with the basketball league.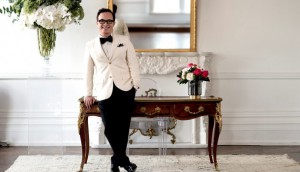 Bell Media says yes to Where To I Do? season two
The inaugural project produced through the companies' original programming pact has been renewed ahead of its season one premiere on Gusto next month.
Spotted! Oh Henry has the munchies
The candy bar company created a candy pop-up and limited-edition bar, with the aim of owning the 4:25 timeslot.
NHL introduces four new in-ice ad placements
Clubs are already in talks with sponsors to sell the spots, which will go live at the beginning of the 2018-19 season.