Articles Tagged 'CBC Sports'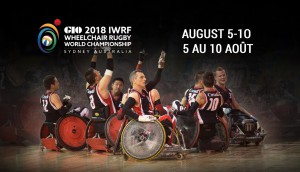 CBC adds wheelchair rugby to its sports roster
Partnering with the Canadian Paralympic Committee allows the pubcaster to continue the conversation around the athletes in between Olympic Games.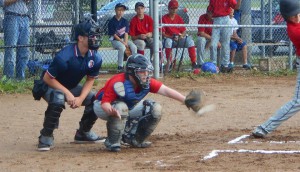 CBC gears up for Little League Championship broadcast
The deal is part of CBC Sports' ongoing strategy to invest in high-performance, amateur sport.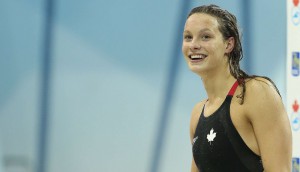 DAZN strikes Commonwealth deal with CBC
The pubcaster will air highlights and cover the Games on weekends while DAZN streams 400-plus hours from Australia.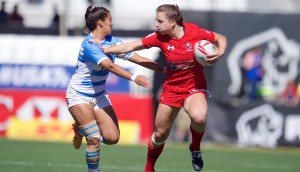 CBC becomes Canada's official rugby broadcaster
A multi-year deal with Rugby Canada will follow the country's teams to Tokyo 2020.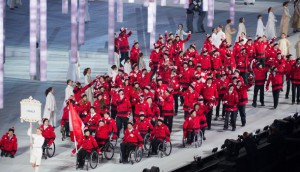 CBC signs on for two more Paralympic Games
A multi-games partnership with the Paralympic Committee sees the pubcaster return in 2018 and 2020.
CBC mixes it up with mixed doubles curling
The pubcaster has partnered with Curling Canada to offer five annual curling events, with Manitoba chain Canad Inns stepping in as an inaugural event sponsor.
ICYMI: DAZN addresses criticism of first broadcasts
Plus, DAC Group expands to Spain, Game of Thrones breaks specialty records and more.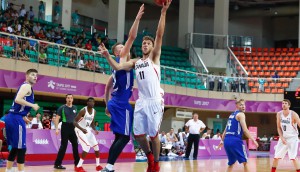 CBC Sports picks up Summer Universiade
The 11-day tournament has found its first official Canadian media partner in the CBC.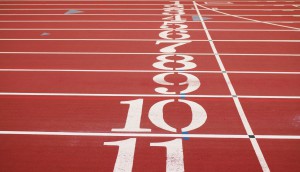 De Grasse, Bolt to hit the track on CBC this August
In addition to an extended deal with the IAAF World Track and Field Championships, the pubcaster has also signed a four-year media rights partnership with Athletics Canada, which includes the 2020 Olympic Team Trials.
CBC Sports gets pool side seats with four-year deal
The pubcaster will air FINA and Swimming Canada content through 2020.
More track and field coming to CBC Sports
The pubcaster has partnered with beIN SPORTS to bring the 2016 IAAF Diamond League meets to the market this year.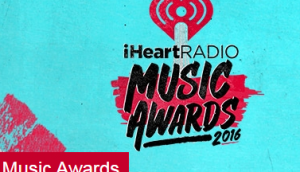 ICYMI: Carte Blanche competition announced, Chris Williams' new gig
In case you missed it: Astral OOH announces creative competition, CBC adds more winter sports and Bell Media will broadcast iHeartRadio's music awards in 2016.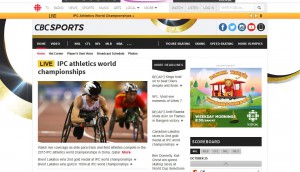 CBC refreshes its sports properties
The pubcaster has given CBC Sports a new look and rolled out a year-long program in support of the Olympics.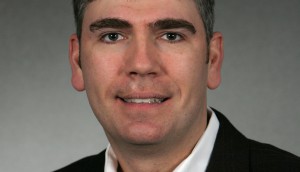 New head named at CBC Sports
Greg Stremlaw will lead the broadcaster's new sports strategy focused on multiplatform sports journalism, amateur sports and marquee event collaborations.