Articles Tagged 'Grey Cup'
Grey Cup tops the ratings: Numeris
Plus, The Indian Detective enters the top-five.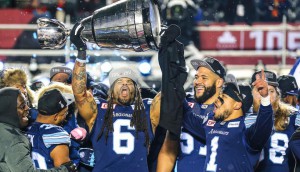 Weather skews Grey Cup sponsor visibility: study
Is a buy in the end-zone a guarantee of visibility? Elevent's data shows weather plays a role for those relying on being seen.
Overnights show Grey Cup audience increased
After seeing a decreased AMA last year, the CFL's big game draws 4.3 million on TSN and RDS.
Grey Cup lines up its sponsors
Brands returning to the action include Nissan, Shaw and more.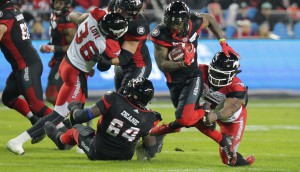 Mark's is back with Grey Cup Radio Network
The third consecutive year with the TSN Radio-led network continues the clothing retailer's CFL activation plan.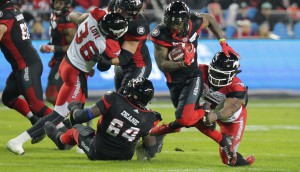 CFL invites fans (and sponsors) to pre-season events
Title sponsor Mark's will use the event as an opportunity to tap a younger demo, while the CFL is hoping to up engagement year-round.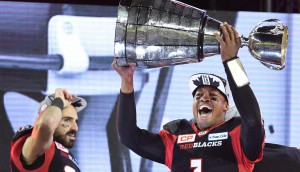 Grey Cup wins the week: Numeris
The 104th annual sporting event earned more single-night viewers than any other daily program for the week of Nov. 20 to 26.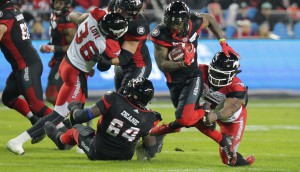 Grey Cup reach up 3% on broadcast, 35% on digital
The game's audience saw growth in the key male 18 to 34 demographic, along with six-figure traffic on Twitter and Snapchat.
Twitter and Dive partner for Grey Cup
The partners worked on an in-game display unique to the game.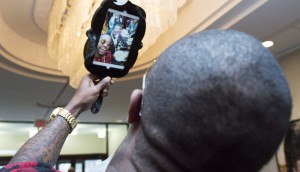 CFL turns to Twitter to reach Grey Cup super fans
The partnership, officially established in 2013, is focused on extending the Grey Cup party to the online space and rewarding fans for their loyalty.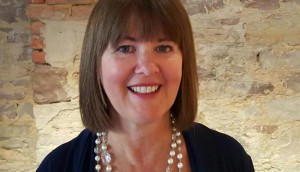 ICYMI: Rosanne Caron to be awarded, Bell Media's foray into theatre
In case you missed it: Caron will be awarded at OOH Day, Bell Media is getting into live theatre and Tennis Canada has named a new CMO.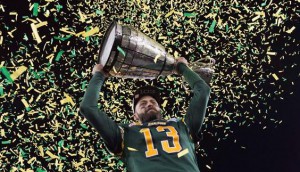 CFL's Grey Cup takes the week: Numeris
The CFL's Grey Cup had the most average viewers for the week of Nov. 23 to 29.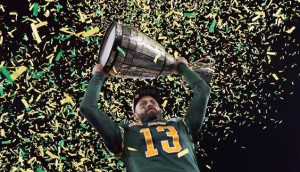 Grey Cup posts 2015 growth
How Shaw's on-site activations fared in its first year as title sponsor, as overall ratings jumped.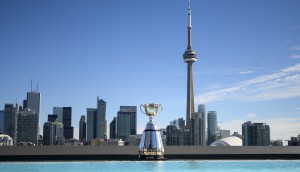 Toronto to host 2016 Grey Cup
The Canadian Football League is bringing its big event back to the city, with Shaw as the presenting sponsor.