Articles Tagged 'ICYMI'
ICYMI: Meet the new Globe and Mail
Plus, the Facebook Journalism Project pairs with Ryerson, and the latest Canadian theatre stats.
ICYMI: The Globe's push for transparency
Plus, Sobeys complements a national TV buy with a holiday playlist on Spotify.
ICYMI: Net sales down at WPP, Facebook updates Journalism Project
Plus, Quebecor has invested in a Montreal heritage site and Cineplex has launched another location of the Rec Room.
ICYMI: Chronicle Herald strike over, more sports added to DAZN
In case you missed it: A tentative deal was reached with the Halifax paper's staff following an 18-month strike.
ICYMI: Ad fires back over CRTC appeal
In case you missed it: Postmedia will use the money from its sold printing facility to pay down debt, Instagram Stories releases usage stats one year in and Will & Grace get more episodes.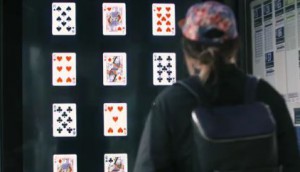 ICYMI: New detective drama on Bravo, plus Iris OOH winners
In case you missed it: Bell Media has announced a new detective drama on Bravo, OMAC has named its latest IRIS winners and Outlander is ready to return to W Network.
ICYMI: Cannes creates festival advisory committee
In case you missed it: P&G's Mark Pritchard is among those named to Cannes' new committee, Addictive Mobility investing in the future of programmatic and more.
ICYMI: Sleep Country bets on the Jays, Facebook monetizes Instant Articles
Plus, Salah Bachir adds OCAD chancellor to resume, and Black appoints two new national sales managers.
ICYMI: Jay and Dan team with Tim's, Rogers Media gets patriotic
Plus: Seagram Cider signs three-year deal with Boots and Hearts Country Music Festival and Bravo to premiere a drama spoofing daytime talk shows.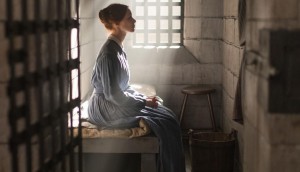 ICYMI: CBC sets Alias Grace premiere date, GroupM launches new content company
In case you missed it: Smak has also hired Amanda Ploughman and Cineplex is opening another Rec Room.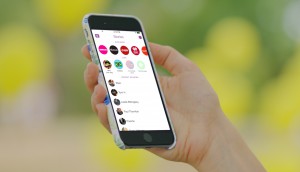 ICYMI: Snap's first public financials, a new beginning for 'Idol'
In case you missed it: The first public financial results saw some user growth – and a $2 billion net loss – for Snapchat, and American Idol has found a new U.S. network.
ICYMI: Universal Music CEO gets Cannes honour, Facebook ad revenue up in Q1
In case you missed it: Sir Lucian Grainge will be the 2017 Cannes Lions Media Person of the Year, Facebook's ad revenue and users were up in Q1 and Ideon Media signs with Scary Mommy and the New York Media group of sites.
ICYMI: Maxus one of the top places to work; Users up and revenue down for Twitter
In case you missed it: Maxus Canada named to Canada's top workplaces, Twitter's latest quarterly numbers, Fuse Marketing Group adds a media director and Pizza Pizza signs on with the Scotiabank Road Hockey to Conquer Cancer.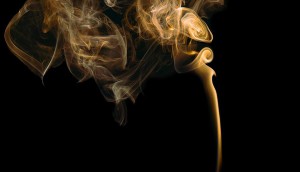 ICYMI: History buzzes with Bud Dynasty, jobs saved at Vancouver Sun
In case you missed it: A banner year for The Walrus and L'Actualité, a new feature on Facebook messenger and new agreement for the Vancouver Sun.