Articles Tagged 'Jonathan Davids'
Blog: How brands can supercharge social media growth
Jonathan Davids, founder and CEO of Influicity, on the tips brands should steal from influencers in order to boost their online presence.
Blog: Snapchat is changing the media landscape
Jonathan Davids, founder and CEO of Influicity with tips on how to master the social media platform.
Blog: What is the value of a follower?
Influicity CEO Jonathan Davids on what fake followers for Clinton and Trump could mean for your business.
Blog: Making sense of influencer pricing
Influicity founder and CEO Jonathan Davids breaks down the basics of how exactly you should be calculating your online celebrity costs.
Influicity aims to educate, grow with influencer 101 tool
The influencer marketing platform's CEO Jonathan Davids on how he's pushing for new business with a "carrot" approach.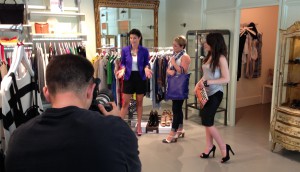 Is YouTube really a "huge missed opportunity" for beauty brands?
Jodi Brown, director of content at Mediacom weighs in on a recent study that suggests influential vloggers are being overlooked.