Articles Tagged 'Karine Courtemanche'
Sochi will go down as the 'clean' Games: blog
Karine Courtemanche, president, Touche!, on missed marketing opportunities in Sochi and how Canada stood out as a brand.
Canadian Cannes jury members announced
Karine Courtemanche, president of Touche! PHD, will sit on the media jury this year.
Media Director of the Year and Next Media Star
Karine Courtemanche takes the Media Director of the Year honour, while Jacquie Albrecht is named Next Media Star.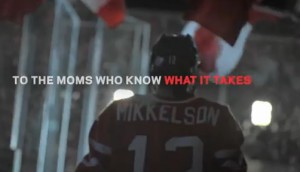 Sport Chek cheers on athletes' parents
The retailer is leveraging Olympic women's hockey player Meaghan Mikkelson in TV spots for Mother's Day and Father's Day.