Articles Tagged 'Netflix'
Online video penetration flat: study
The number of Canadians watching online video hasn't changed since 2015, although those who do watch are watching more.
The latest numbers on Canadian cord-cutters
Price lead to the biggest gap in satisfaction between pay TV and "alternative" services according to a new study from J.D. Power.
Traditional TV subscriptions still out-perform OTT tenfold: study
A new report by Convergence Research found that even though TV subscriber revenue is on a steady decline, the revenue from OTT doesn't come close to touching TV.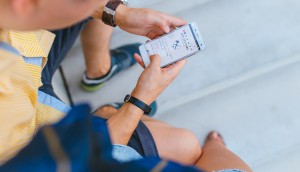 Canadians consume more digital (and block more ads) than most: study
GroupM's annual Interaction report found that digital media is taking up more of Canadians' time, but the country is also above-average in ad-blocker penetration.
Slow load times tops list of turn-offs for viewers: study
With Canada's online video ad spend expected to increase over the next two years, advertisers still face the challenge of impatient viewers.
Binge-watching isn't just for millennials: study
The MTM's new research finds that binge-watching is increasingly popular with those over 50, and Netflix is now outpacing PVR and live TV.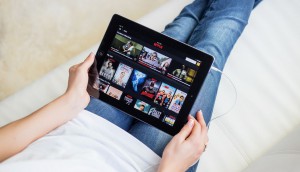 Netflix growth undaunted by local competitors: study
Despite the low price point of the service, there's still a positive correlation between household income and subscription rates.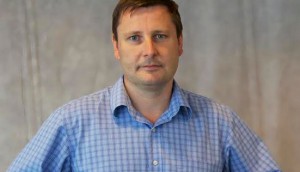 Blog: OTT video taking over in Canada?
MediaCom Canada's CCO Michael Neale says regardless of the outcome of today's FCC vote in the U.S., OTT video will remain on the outskirts of Canadian media.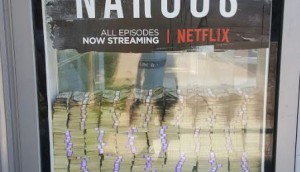 Spotted! Netflix flaunts Escobar's millions
The OOH campaign from IPG Mediabrands delivers a creative take on the notorious drug lord's exploits.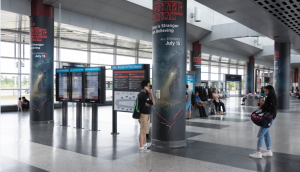 Spotted! Netflix dares commuters to pick up the phone
The online streamer's OOH execution in TTC stations seeks to build interest in upcoming horror series Stranger Things .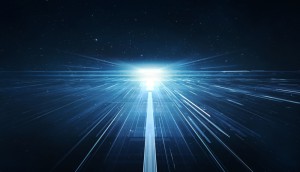 Trekking toward pick-and-pay
Behind Bell Media's big Star Trek win and why high-profile deals and international relationships matter more than ever in TV today.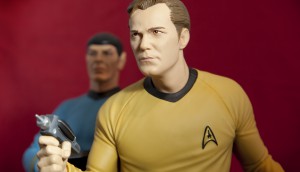 Bell Media nabs Canadian TV, SVOD rights for Star Trek
Canada is just one of two countries internationally where the Toronto-shot series will air outside of Netflix's exclusive SVOD rights.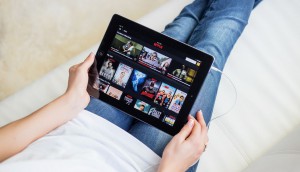 The Canadians doing TV their way: MTM
Details on the 10% of Canadians that are watching TV content without paying for a traditional package.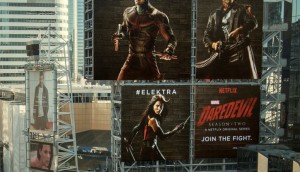 Spotted! Daredevil starts a fight
A billboard promoting the new season of the Netflix show will evolve as viewers talk about the characters on social media.