Articles Tagged 'out of home'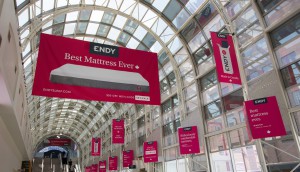 Endy uses Union Station to bridge the urban and suburban
With previous campaigns hitting the millennial demo hard, the brand has decided to capitalize on its growing 35-and-up market.
Beer and cosmetic purchases most influenced by OOH exposure: study
The new RealityMine TouchPoints study has shown OOH exposure may influence the purchase of alcohol more than anything else.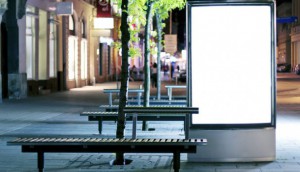 Millennials boast strong OOH ad recall: study
While OMAC's survey found that more than one-third of Canadians block ads online, most of those shoppers still reported paying attention to outdoor ads.
Media City eyes expansion with new sales director
The outdoor advertising company is focusing on connecting with advertisers in smaller city markets while letting the "big guys" focus on the major cities.
Campsite opens programmatic OOH exchange
The self-serve platform will allow advertisers to buy and plan location-based advertising campaigns, at a time when the market is ripe with data.
Captivate expands its network, says hello to Ottawa
The location-based advertising network will also bring its lobby monitors to the Canadian market.
Digital OOH on cusp of transformation, but not just yet: IAB Canada
At the IAB Canada's Location-Based Advertising day, speakers discussed the potential of the medium, including whether or not programmatic OOH can create a revolution in advertising.
Dynamic Outdoor brings new tech and faces to major markets
The out-of-home company has added new formats in Toronto, Edmonton and Calgary, focusing on key suburban commuter corridors.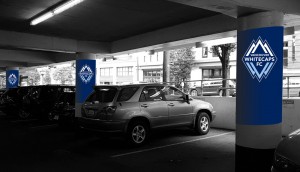 Abcon Media adds to Vancouver parking network
With OOH space at just as much of a premium as the city's real estate, the company has taken up residence on columns, walls, barriers and other faces.
Spotted! Audi jumps into the ski cross spotlight
The luxury automaker put one of its vehicles front-and-centre in the final event of the FIS-Ski Cross World Cup's Canadian finals, with athletes challenged to clear an Audi R8 on skis.
Spotted! Northwest Territories goes fishing for tourists
A Willy Wonka-style "golden ticket" giveaway is just part of the territory's tourism board's major marketing efforts during the Canada 150 celebrations.
Pattison Outdoor wins Burlington transit
The mid-size city, which ranks high on livability, fits into Pattison's strategy to broaden coverage in the GTA.