Articles Tagged 'Reader's Digest'
Print declines shrink newspapers' footprints: study
For many newspapers, digital gains can't offset losses in print readers.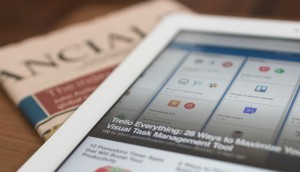 Digital gains can't make up for print drops: Vividata
The Globe and Mail once again topped Vividata's rankings for overall reach, but most newspapers saw declines in print audience from last quarter.
The Globe and Mail, Reader's Digest hold strong at the top for Vividata
The quarterly ranking found that newspapers, even in print, still reach tens of millions of Canadians every week.
Reader's Digest and the Globe and Mail top Vividata rankings
The quarterly release found that print and digital readership for magazines remained healthy, and newspaper readership was flat.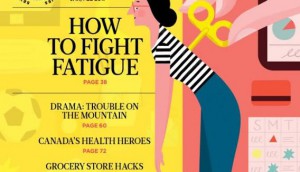 Reader's Digest Canada blows out 70 candles
Publisher Karin Rossi said the magazine's ad revenue is tracking ahead of plan for the fiscal year to date.
Reader's Digest and Globe and Mail tops with Canadians
The inaugural combined report from Vividata, released alongside its launch, shows that the magazine and newspaper have the highest average readership.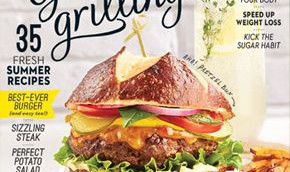 The magazines Canadians are reading in 2014
Chatelaine is on top across the board according to the latest top 25 numbers from AAM ranked by paid and verified circulation, single-copy sales and digital replica issues.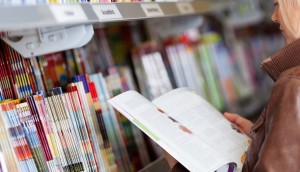 Magazine subscriptions and single-copy sales down: AAM report
While those two numbers are down, digital replica edition numbers are nearly tripled for the same period last year, according to the measurement company.
Magazine numbers up slightly: PMB
Average readership and readers-per-copy are both up, according to the 2013 spring report, with Readers' Digest staying on top as the most read English title and Qu-est-ce qui mijote as the top French magazine.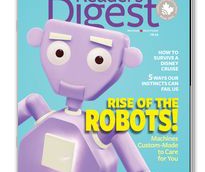 Reader's Digest Magazines Canada adds Layar
The media co is adding editorial content and advertising opportunities that can be accessed through the augmented reality app.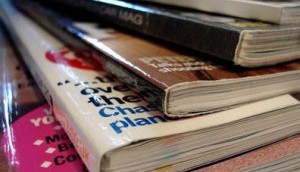 Magazine readership up slightly: PMB
The latest report says both average readership and readers per copy are up over last fall, and Reader's Digest is still on top as the most-read English title.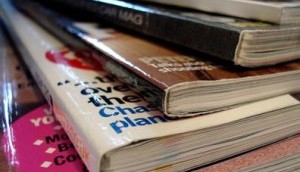 Magazines dip in first half of 2012
The ABC report has Reader's Digest as the magazine with the largest overall circulation, with Maclean's tops in total digital replicas.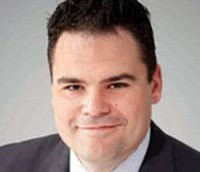 Philippe Cloutier joins Reader's Digest as GM
The former Quad Graphics Canada president is tasked with leading the publishing company in transitioning into more digital properties.
Print readership stays the course: PMB
Reader's Digest remains the most-read English title, with Qu-est-ce qui mijote as the most popular French magazine.