Toronto International Film Festival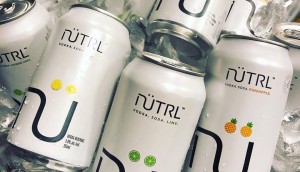 Nutrl ups its sponsorship spend with TIFF
The global exposure will help Nutrl amidst its international launch.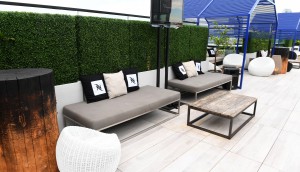 TIFF 2018: Nespresso makes it official, RBC adds five years
A first look at how some of Canada's big brands are investing in activations at the country's biggest film festival.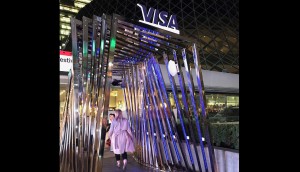 Spotted! Visa's touchless TIFF installation
The credit card company, which has just entered into a new five-year agreement with TIFF, is using some motion-censored whimsy to spread the word about its product features.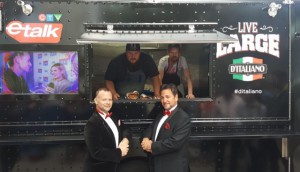 Why D'Italiano brought the tenors back
The bread brand is diving into experiential after a year of experimenting with its media spend.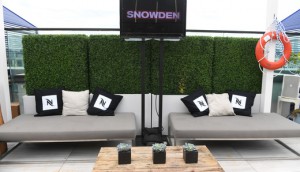 Nespresso goes live from the TIFF red carpet
The beverage company has expanded its involvement with the festival to include Facebook Live streams from marquee films in partnership with ET Canada.
Beforeifly flies into market with TIFF sponsorship
The Canadian travel company is using VR at the festival to attract an international crowd to its services.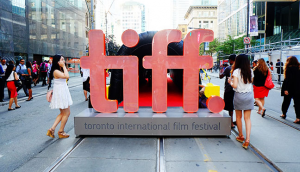 The impact of being 'unofficial' at TIFF
Tony Chapman says the ambush strategy is a smart use of ad dollars – but MKTG's Matthew Logue says authentic brand stories matter.
Digital, experiential a growing focus for TIFF partners in 2017
Acting director of corporate partnerships Reena Chohan on the sponsorship trends the organization is seeing heading into this year's event.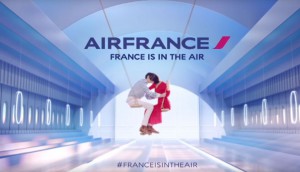 Air France signs with TIFF
The airline is looking to increase its presence in the Toronto market by strengthening its association with film.
Spotted! TIFF brings some culture to Union Station
The ongoing partnership between the two iconic Canadian brands will see TIFF blur the line between promoting its content and delivering it.
Nespresso goes 'live' with ET Canada
The beverage company has expanded its TIFF sponsorship to include a new Facebook Live broadcast.
Spotted! Visa puts on its freshest duds at TIFF
The company is experimenting with augmented reality for the first time as part of its festival activation.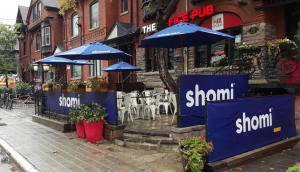 Shomi wraps entertainment district in royal hues
The streaming service has taken over watering holes where festival-goers congregate during TIFF.