Articles Tagged 'TSN'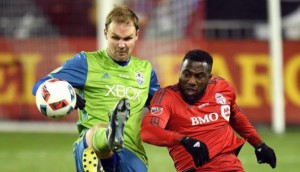 MLS Cup closes record-breaking playoff season for TSN and RDS
Saturday night's game was watched by an average audience of 1.5 million viewers on the Bell Media channels.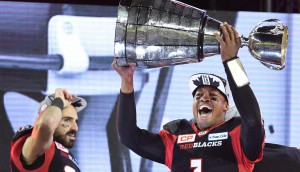 Grey Cup wins the week: Numeris
The 104th annual sporting event earned more single-night viewers than any other daily program for the week of Nov. 20 to 26.
Toronto/Montreal game beats previous MLS record on TSN and RDS
Wednesday night's MLS Eastern Conference Championship was up 35% over the previous record.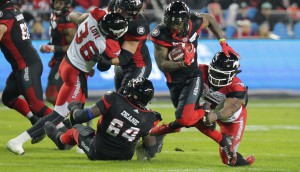 Grey Cup reach up 3% on broadcast, 35% on digital
The game's audience saw growth in the key male 18 to 34 demographic, along with six-figure traffic on Twitter and Snapchat.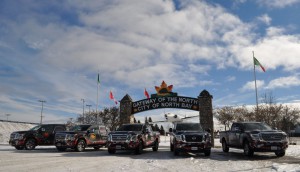 Nissan aims to align with truck lovers for Grey Cup
The car co is focusing its 2016 activities around promoting its new Titan truck.
Montreal/Toronto MLS game doubles TSN record
More than a million people watched the Wednesday night game, far surpassing the previous high of 587,000.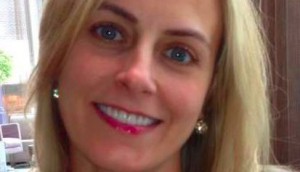 ICYMI: Twitter adds to sales team, Google says cool it with the mobile pop-ups
In case you missed it: Jaclyn Levesque has joined Twitter Canada, Google is set to penalize mobile pages with pop-ups and TSN mics-up its players this Sunday.
Profiling heavy sports consumers: MTM
TSN is the most popular channel for sports viewing, according to new numbers from MTM.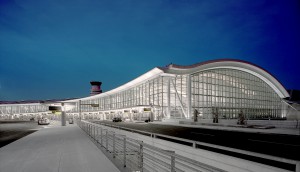 Astral OOH wins Toronto's Pearson Airport
The Bell Media division has won the OOH rights for the most-trafficked airport in the country.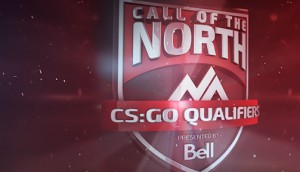 Bell signs up to play with Northern Arena
The service provider's title sponsorship signals the growing opportunity eSports offers to reach users most hooked on the internet.
Wimbledon men's final makes history for TSN
Sunday morning's match was the most-watched men's tennis game in Canadian TV history, rounding out a big weekend for the Bell Media sports channels.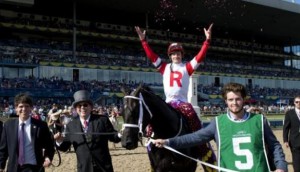 ICYMI: IKEA stays in the Jungle, Toronto Fashion Week shuts down
In case you missed it: IKEA splits its global media account between Dentsu and GroupM, Toronto Fashion Week shuts down and mobile ad completion rates on the rise on Tube Mogul.
Over one million saw James crowned on TSN
Bell Media played host to multiple big Sunday night events, drawing large numbers on TSN and HBO Canada, and lower overnights for the iHeartRadio MMVAs.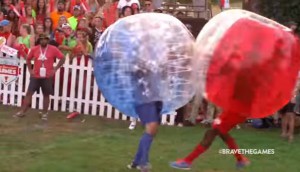 Backyard beer games return to TSN and RDS
The beer brand has evolved the program for year two, increasing engagement and expanding the number of stops on its tour.