Articles Tagged 'Will Pate'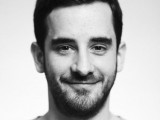 blogs
Digital
Mobile
Will Pate, VP of digital at M2, gives Canadian perspective on the NewFronts and the shift of TV dollars to online.

blogs
M2 Universal's Will Pate shares takeaways from Magna Global's session on what it is calling the future of TV buying.

blogs
M2 Universal's new VP of digital, Will Pate on his takeaways from a CEO-filled session at day one of Advertising Week.