Astral Media launches new boy-focused channel, Disney XD
MGA Entertainment and Parmalat have signed on as summer advertisers for the launch of the new channel.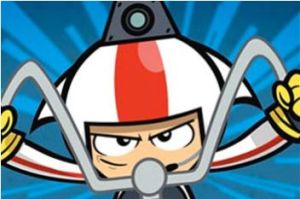 Relationships do help in TV: Astral Media has parlayed long-standing ties with Disney into launching Disney XD in Canada as a boy-focused digital specialty channel and multi-platform brand.
The new channel is pitched at young boys aged 6 to 14 years, while still being "girl-inclusive."
Programming-wise, Disney XD will go for action and adventure fare, kicking off with an airing of Pirates of the Caribbean: The Curse of the Black Pearl.
Also on tap for the new channel is the Disney XD animated series Kick Buttowski, Suburban Daredevil and the Canadian comedy Wingin' It.
Disney XD will be pitched to subscribers of Rogers Communications, Bell Satellite TV, Bell Fibe TV, EastLink and Delta Cable, ahead of rolling out to Telus subscriber from June 20.
Retail brands already on board to market their wares to Disney XD subscribers in Canada include MGA Entertainment and Parmalat, which have already bought summer-long campaigns.
Also on board  are Adidas, Disney Interactive Studios, Fox Home Entertainment, General Mills, Hasbro, Kellogg's, Lego, Paramount Home Entertainment, Sony Pictures and Walt Disney Pictures.
Astral, which launched Disney's Family Channel in Canada, also recently followed its US partner and rebranded its Playhouse Disney channel as Disney Junior.
From Playback Daily