The changing world of measurement
IAB Canada research director Steve Rosenblum blogs day one of the Audience Measurement 6.0 Symposium in New York.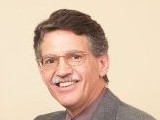 Steve Rosenblum is the research director at IAB Canada and a first-time MIC blogger. He is blogging his experience at the Audience Research Foundation's Audience Measurement 6.0 Symposium in New York.
Seven hundred agency, advertiser and media company executives from North America and Europe converged in New York City on Monday and Tuesday for the annual two-day advertising and media research conference. This year's theme being 'prepare for tomorrow, today.'
Over 100 leading thinkers were on the agenda to talk about exploding 'cross-media challenges, global media consumption, mobile measurement and social media.' Given the large number of concurrent sessions, I chose interactive media topics wherever possible.
In this first instalment of my two-part report, here are two 'big picture' take-aways, from ten hours of back-to-back presentations on day one.
1. The challenge of preparing for tomorrow today is a 'cloud problem' not a 'clock problem.'
As Advertising Research Foundation EVP David Marans emphasized during opening remarks, new ways of reaching and influencing consumers are emerging at an ever-increasing pace, yet there is still a major traditional media presence and advertising role, as new media is still not sufficiently understood. So, how are we to prepare for today's measurement challenges as a more complex tomorrow approaches?
To place this challenge in perspective, keynote speaker David Brooks, New York Times op-ed columnist and author of The Social Animal, cited the 'clock problem' versus 'cloud problem' conundrum.
Brooks said you can easily take a clock problem apart to fix it, however a cloud problem is characterized by 'emergence,' consisting of many things coming together to create a completely new thing. An example he cited is new media, because it is an emergent system, constantly changing and fragmenting as it grows, defying a permanent all-inclusive solution.
Overwhelmed by the explosion of user-generated content, we have observed a shift from primary research to the analytics of the real-time social discourse carried on by 'people formally known as the audience," said Brooks.
Audience assessment has been revolutionized by being able to gather lifestyle and viewpoint insights from social media. Even media producers turn to the audience these days, to find out how their content is playing out in people's lives. Thus, the relationship between the measurers and the measured has changed.
This phenomenon has been accompanied by the clash between more effective behavioural targeting techniques and the push-back of privacy concerns from regulators and members of the public.
2. Reach consumers effectively regardless of the media you use.
The consensus among two senior executive panels, one from the traditional media sector, the other from digital, was that collectively, the mature, digital and emerging media constitute the consumer's holistic media experience. Consequently, the central research challenge is to adopt a methodology capable of reflecting the 360 media ecosystem.
Time Inc. Media Group's chief research officer, Betsy Frank crystallized this by advising us to show clients how consumers are integrating media in various situations, and making sure both content and advertising are resonating across all platforms. It's all about the audience, not the channel.
Meanwhile, the industry is stuck with the same decades-old, apples and oranges legacy metrics. Panel members concurred the need for a common cross platform GRP currency as a universal linkage between media, which would permit values to be established against cross-media packages.
Adopting a universal GRP metric would help offset the historic complexity of digital media by leveraging CMOs' familiarity with the relationship of TV GRPs to sales. Microsoft global director of insights and analytics Natasha Hritzuk believes the universal GRP will permit digital media to build up the CMO's comfort level and that once all media are speaking the same language, marketers can start modelling their communications efficacy on a cross-platform basis, from which digital is currently absent.
Google head of advertising research Jim Dravillas went a huge step further by espousing the development of measures operating at what he calls the 'Zero moment of truth,' the point at which people make key decisions about where they will shop and what they will buy.
Dravillas says the cross-platform GRP must be augmented with some measure of impact (awareness, purchase consideration, subsequent behaviour), which Google has been studying and will publsh new learning on, come September 2011. Differences in ad format can also affect impact. Each screen has different properties, uses and places of use, and creative must reflect these differences, by being optimized according to screen.
Nevertheless, panel members continue to support retaining in parallel, the existing, highly granular, media-specific legacy measurement surveys for buying/selling purposes.
In part two tomorrow, I will report top-line lessons learned from new digital effectiveness research and major US industry efforts to introduce new cross-platform planning tools, metrics and insights.