SAY Media creates online magazine
The Montreal-based agency hopes to give clients a wider range of custom ad options through xoJane.com, helmed by editor-in-chief Jane Pratt.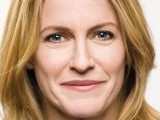 SAY Media has created a women's content-based online magazine titled xoJane as their first owned media property.
Canadian VP Paul Cassar tells MiC that because the agency specializes in using 'influential online voices' to help gain awareness for their clients, launching their own site was the logical next step.
Cassar says the magazine, launched on May 16, will leverage the influence of editor-in-chief Jane Pratt, as a fashion and women's lifestyle guru.
'Having Jane Pratt is excellent – she's very well-known through her previous publications Sassy and Jane and takes a different look at women's content than a lot of publications out there today,' he says.
Cassar says there has already been a lot of interest in advertising opportunities on the site from marketers, including companies Mazda and Dove who currently have interactive sidebar placements on the site.
Another advertising opportunity open to SAY's clients is customized sponsored content that include Pratt's endorsement.
'Owning and operating our own website gives us an even better opportunity to leverage her influence,' says Cassar.