Tackling measurement challenges
IAB Canada research director Steve Rosenblum blogs day two of the Audience Measurement 6.0 Symposium in New York City.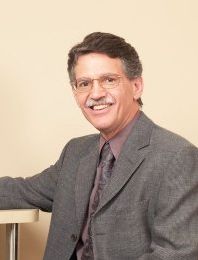 Steve Rosenblum is the research director at IAB Canada and a first-time MiC blogger. He is blogging his experience at the Audience Research Foundation's Audience Measurement 6.0 Symposium in New York.
Day two of the Audience Measurement 6.0 Symposium in New York City led with Facebook's Robert Donofrio, head of audience insights, and David Slotwiner, head of measurement solutions, profiling the make-up of Facebook's immense and loyal user base of 500+ million users. Above all, the speakers said "genuine identities," validated by their friends, underpin the power of Facebook's reach.
Half of Facebook's active users in the US login daily and fully half login from a mobile device, according to the panel. The majority of users (70%) live outside the US and 65% of all stories are generated by women (ie. info shared between two people, such as links, photos, wall posts). With this kind of connecting power, it's obvious Facebook users can spread word of mouth rapidly, and on a global basis.
In a world where advertising and research are moving from assessing people by their traits to assessing their behavior by context (mindset, attention level, lifestyle, location, etc), Facebook recognizes the richness of its user base and is developing adjustment factors to make it representative of the "chatter world," if not the population.
Group M chief investment officer, Rino Scanzoni, was next up, saying that while currency measurement facilitates the buy/sell marketplace, hyper-media fragmentation over multiple devices, operating systems and networks, threatens the financial viability of today's legacy practices.
Currently there is no solution for measuring wholistic audiences, or connecting cross-platform exposure with purchase behavior, according to Scanzoni. ComScore EVP, custom analytics, Cameron Meierhofer, underscored this by emphasizing that the first priority is to comprehend true unduplicated reach across devices.
Participating in a panel of global measurement experts, Mainak Mazumdar, SVP global measurement science at Nielsen, described his mandate of tackling the challenge of cross-platform measurement of TV, online and mobile.
The panel, which also included DirecTV and BBC, cautioned not to try to measure everything all the time, but to focus on currency fundamentals, starting with time spent. They urged advertisers to actively participate with labour and funding to help move this forward. Most major corporate participants agreed that this industry-wide goal is much too large for any one company to tackle alone.