Canada picks up three Lions at Cannes
Leo Burnett wins Silver and Proximity nabs two Bronze in Promo & Activation but Canadians are shut out of PR and Direct.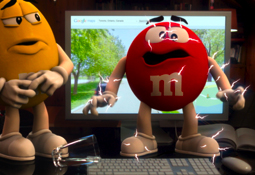 In the first batch of awards handed out at the Cannes Lions International Festival of Creativity, Canada picked up three Lions – a Silver and two Bronze in the Promo & Activation category.
The Silver went to Leo Burnett for its latest James Ready campaign, "Cap Recall." Adding to the big medal haul already amassed for its billboards, this latest effort for the brewery was based on a mistake – for years James Ready caps came with different messages written inside them but when a batch came out blank and consumers complained, James Ready used the opportunity to issue a "recall" by having drinkers send the caps in for something in return – a stuffed animal, dice, a Whoopee cushion, etc.
Canadian jury member Christine Dacyshyn, senior copywriter at Ogilvy & Mather, says the Leo Burnett work tends to do well because it's "based on a really strong idea and it also captures a tone that's very Canadian – I always figured that the very Canadian sense of humour wouldn't translate around the world but it did completely with this panel and I was surprised and happy that it did."
Canada's two Bronze went to Proximity's "Find Red" for Mars's M&M brand, a social media campaign contest that asked consumers to find the missing red M&M using Google Street View, with clues on Facebook, Foursquare, Stickybits and Twitter, as well as QR codes on posters.
Jury president Warren Brown of BMF talked about campaigns that used technology as a crutch – latching on to the latest tech or social media without any consideration for how it relates to the brand. But Dacyshyn notes that "Find Red" was an example of technology used right.
"[It] was a strong idea…which was very tied to their product and their brand, and then they used technology to bring it to life in all these wonderful ways. I thought it was delivered in a great way. The contest category wasn't as awarded as some of the other categories, it wasn't as strong, so this one really stood out in that category."
The Grand Prix went to BV McCann Erickson in Romania for its "American ROM" campaign for candy makers Kandia Dulce. The chocolate bar, which is usually adorned with the Romanian flag, wanted to appeal to youth disenchanted by the country's economic and political problems. So they put an American flag on the packaging instead, complete with an English ad campaign where an American executive brags about the switch. It sparked a dialogue and a swelling of Romanian pride – exactly what the brand was hoping for – before they turned the packaging back to its original form.
And Romanians will surely be celebrating because the ROM campaign picked up a second Grand Prix in the Direct category. Direct jury president Alexander Schill of Serviceplan Group in Germany noted that when Romania collected its very first Bronze, the country's president personally presented the agency with its Lion. We can only imagine the fanfare they'll receive this time.
Canada was shut out of the Direct category, despite some discussion about the James Ready shortlisted work, says Canadian juror Antoine Becotte, CCO of Cossette, who also notes that the jury was very like-minded and that the decisions tended to be unanimous.
Canada had no work shortlisted in the PR category. The Grand Prix went to "Break Up" for National Australia bank by Clemenger BBDO, in which the bank "broke up" with the "big four" banking group on Valentine's Day through a variety of stunts, such as giving away CDs with break-up music, having helicopters carry banners and having actors perform mock break-ups.