Fewer regs and stable coin on CBC/Radio-Canada wishlist
The pubcaster is asking the CRTC for streamlined regulation and stable funding to continue to challenge rival TV networks as it faces licence renewal hearings in September.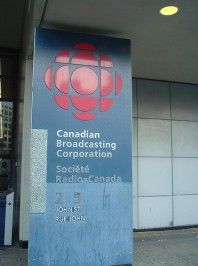 CBC/Radio-Canada is pushing for stable funding and less regulation as it heads towards radio and TV licence renewal hearings before the CRTC.
The pubcaster's formal application, unveiled on Friday, also calls for "prominent access" to all distribution platforms, a challenge given the current industry consolidation and vertical integration.
"We've promised to provide even more Canadian content than we do today, improve and expand our local television and radio service, and double the investment we make in digital platforms,"  CBC/Radio-Canada president Hubert Lacroix said in a statement accompanying the licence renewal application and its extensive wishlist.
But the pubcaster needs the CRTC to cut some red tape if it is to fulfill those ambitions.
"To deliver on that promise, we need a flexible regulatory framework that will enable our progress, not hold it back," Lacroix argued.
To back its case with the CRTC, CBC/Radio-Canada said it currently spends $683 million a year on Canadian programming, more than the $640 million in combined spending from rival conventional broadcasters nationwide.
"CBC/Radio-Canada provides critical support for Canadian content and the independent production sector that creates it, contributes to a diversity of voices in the media landscape, and provides distinctive programming available nowhere else and which Canadians are tuning into in record numbers," the pubcaster wrote to the CRTC.
The CBC/Radio-Canada licence renewal hearings will get underway on Sept. 12.
From Playback Daily