Rogers' mobile TV stance under attack at CRTC hearings
Quebecor Media and Bell Media question Rogers Communications' bid for non-exclusivity on mobile video at CRTC hearings.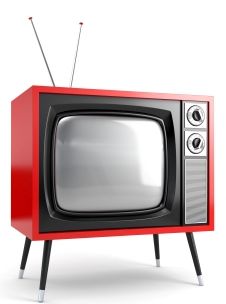 Quebecor CEO Pierre Karl Péladeau on Monday played the Netflix card by urging the CRTC to end red tape for Canadian carriers to help them fend off competition from over-the-top U.S. digital platforms.
"We want deregulation so Canadian companies can have the same absence of rules that foreign companies have," Péladeau told the CRTC on the first day of its hearings into the impact of vertical integration on the industry.
Péladeau said Quebecor and rival carriers are hard-pressed to compete with  "audiovisual Wal-Marts" like Netflix Canada, which operated here untethered to CRTC control.
The Quebecor topper also diverged from rival Rogers Communications, which earlier in the day called for a ban on exclusivity for mobile video rights deals by arguing that putting unique content on mobile platforms would distinguish Canadian players from Netflix and Google TV.
Péladeau said Rogers' position against exclusive content deals for ancillary platform was "problematic and dangerous."
That criticism was echoed Tuesday by Bell Media, which runs the CTV network. It also came out against industry calls for TV content to be distributed non-exclusively on mobile platforms.
"Exclusives can be an important funding mechanism for innovation and for supporting Canadian content," Mirko Bibic, SVP of government and regulatory affairs, Bell Media, told the CRTC hearing.
Bibic added exclusive content deals are the exception when it comes to rights agreements, not an industry rule.
Bell Media president Kevin Crull added that a potential industry code of conduct from the CRTC will reduce industry innovation.
"We think that over time you will see with undue (preference) provisions that a code of specifics will emerge. Anything you try and do right now by being specific will stifle the market and have unintended consequences," Crull argued, calling for flexibility.
Bibic added that principles put forward by Rogers Communications for a code of conduct were especially worrisome.
"That code they [Rogers] propose is heavily slanted towards distribution, to protect their core business. They want no mechanical rules for their media business, but lots of mechanical rules for distribution," he charged, laying bare industry venom that underlies much of the debate this week at the CRTC hearings.
The CRTC hearings on vertical integration will continue through the week as the regulator considers new rules in the wake of major networks like CTV, Global Television, Citytv and TVA now being run by diversified media groups.
From Playback Daily