App-etite: Corus explores mobile music
The radio broadcaster launches an interactive app for its online and radio music service, ExploreMusic.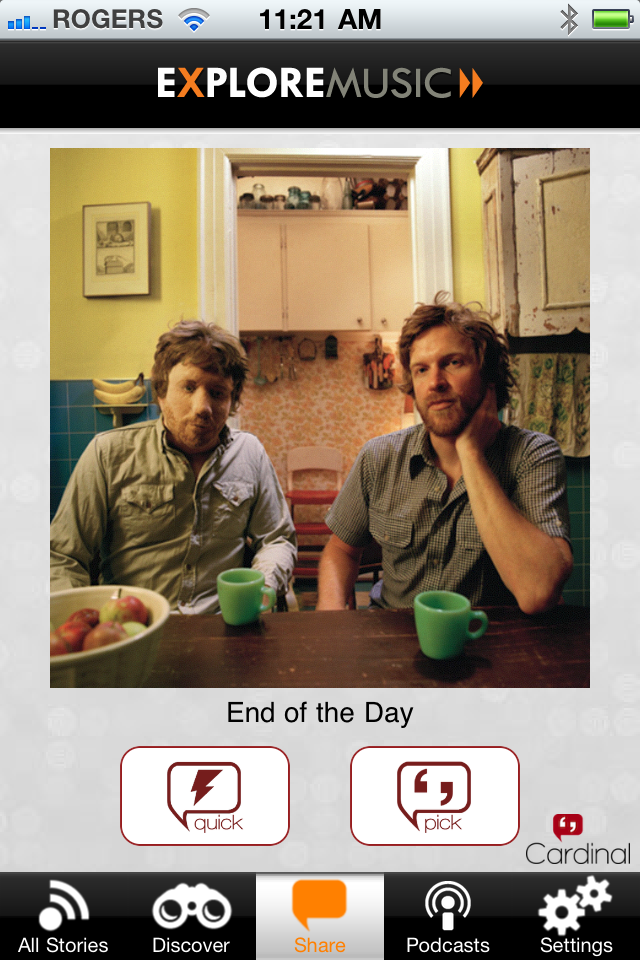 Corus Entertainment has partnered with Wirelesswave to launch a mobile app for users of the broadcaster's ExploreMusic.com, providing them with online content and music-sharing capabilities.
The app, targeted to those who enjoy discovering new music (particularly in the rock genre), allows users to access editorial content, podcasts, video interviews and performances by artists as well as introduce other users to discovered music by way of a share button, Ira Haberman, brand manager, ExploreMusic, tells MiC.
A traditional online campaign promoting the launch of the app will run across Corus's rock radio stations, including Q107.com and TheEdge.ca, and will be further supported through social media and the broadcasters' radio stations, says Haberman.
Why did you decide to develop the app?
There are really two reasons – the first being our mobile audience was requesting that we figure out a way to better serve their needs in terms of accessing our content on mobile devices.
And the second reason is we have always talked about being able to share and discover music with our audience and we thought by developing our app in the way that we have, we will be able to accomplish that goal in a much better way.
What would you say gives the ExploreMusic app a competitive edge?
I'm not going to lie, there are tons of discover apps out there and people are doing some great things. But what our app does is it really combines the idea of music discovery with the idea of really great music context and perspective, which is what ExploreMusic is all about. So, you get great editorial content but you also get great discovery content. And I think in that space we're kind of alone right now.
How does the target audience of ExploreMusic and that of Apple mesh together?
We know from the research that we do at Corus that the people who access our material, traditionally from a mobile device standpoint, are doing so on an Apple iPhone, iPod Touch or iPad. We knew that going in and we thought psychographically more than demographically that [Apple] would be the first place that we would want to develop an app.
How do you see the app evolving going forward?
We are going to be using the app as a way to drive audience to our site not just in terms of the [content], but also to pull that discovery piece that is available on the app onto our website so that people who don't necessarily have the app are still able to discover new music. Basically by crowd-sourcing what people are listening to [on their mobile device], we'll be able to make that content available on our website.
We are also going to start infusing our content with some of the recommendations made by our audience. The more people who use the app, the better chance they will have of getting their recommendations featured in our podcasts, maybe even bring the [user or artist] into the building. It's always cool to me how people are discovering new talent that we may have never heard of. This will be a way to reach out to some of these new artists and say, "John Smith recommended you on our app and so we decided to contact you." Or maybe we'll have John Smith do the interview. This is where this is headed, for so long we were the gatekeepers of the content and what we're hoping to do is open that up to our user base and allow them to participate more fully in the discovery process.