Lafrance to depart CBC
The longtime CBC/Radio-Canada executive is set to leave after 33 years.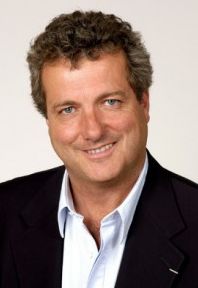 Longtime CBC exec Sylvain Lafrance is leaving the public broadcaster this fall, CBC/Radio-Canada president Hubert Lacroix announced in a release late Thursday.
The EVP of CBC/Radio-Canada French Services, who has been with the broadcaster for 33 years, will remain on board through the organization's 75th anniversary celebrations, slated for fall.
A specific reason for his departure was not cited, with Lafrance saying only in the statement that he felt he had achieved his objectives at the organization and will "be departing in October with a warm feeling that I gave the best of myself in carrying out this construction project – both massive and for the masses – to reshape Canadian public broadcasting."
The announcement follows the recent settlement of a lawsuit filed against Lafrance by Quebecor head Pierre Karl Péladeau regarding a comment Lafrance made in a 2007 interview in which he called Péladeau a voyou, a derogatory French term meaning "thug" or "delinquent." The comment was made in regard to Videotron's decision to cease contributing to the Canadian Television Fund.
The case was settled out of court last month.
Lafrance in an interview Thursday with the Montreal Gazette denied any link between his legal troubles with Peladeau and his departure.
Lafrance joined the CBC in 1978 as a reporter and was named EVP of French services in 2005. He is credited with  overseeing the integration of Radio-Canada's TV, radio and web platforms and consolidating all of the org's commercial revenue functions into a single unit.
"He leaves behind an impressive legacy, as well as a public broadcaster that's more distinctive, more present, and more popular with audiences than ever before," Lacroix said in the statement.
The pubcaster said it is seeking a replacement for Lafrance "immediately."
With files from Etan Vlessing