App-etite: Canpages brings the streets to life
CanPages' multi-platform app features voice-powered search, augmented reality and real-time video.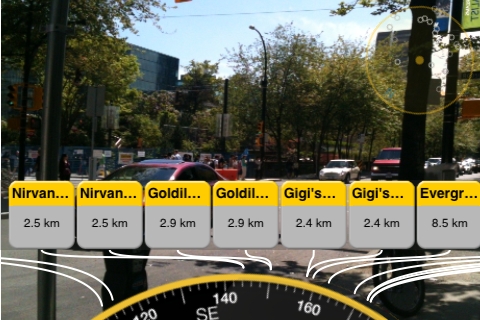 Internet search site Canpages has always been in the business of giving directions, so it's no wonder that its mobile app is staying ahead of the curve in its field.
The app, available on iPhone, BlackBerry and Android, has tapped into several smartphone features to create a "unique and different" directional experience, Colin Osing, director of online media, Canpages, tells MiC.
Features on the app include voice-powered searching, in which a user can say the name of their preferred destination to receive info and directions, real-time traffic cams and what Osing calls "the third eye," an augmented reality setting that uses a smartphone's video camera, GPS and compass to project a directional overlay on the world around you.
The app can also be connected with Facebook and Twitter, allowing users to send location updates to the social networking sites.
With over 100,000 free downloads so far, it's been a hit with consumers all over the demographic, says Osing, adding that Canpages is not targeting any one audience in specific, but wants to appeal to every Canadian with a smartphone.
The app should also appeal to Canpages' advertisers, Osing notes, who receive preferred placement in the search results for no extra charge.
In the future, CanPages sees the app extending to include events listings such as festival schedules and movie showtimes.
"We want to make this app about connecting with life around you, and we'd like to include every type of content we can," says Osing.