Rogers Hi-Speed buys a three-peat: Media Monitors, June 20 to 26, 2011
The internet provider retains its #1 radio ad buy slot in Toronto, while the Government of Canada stays on top in Montreal.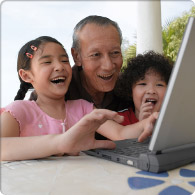 Rogers Hi-Speed is #1 in Toronto's radio ad buy charts for the third consecutive edition, reports Media Monitors.
The internet service provider bought 1,192 spots to put it in the top position, 396 slots more than the #2 position holder, the Government of Canada, which also held its position for the third week in a row.
Coming in at #3 in Toronto is RBC, from #4 in the last week of measurement.
Last week's #3, Petro-Canada, dropped from the charts altogether.
Also of note was the radio-buying action from the automobile industry in Toronto, with Suzuki Auto moving from #31 to #4, Chrysler-Jeep-Dodge leaping from #82 to #6 and Ontario Honda Dealers entering the charts at #9.
In Montreal the Government of Canada took its third week at the top, with 227 spots, while Virgin Mobile shifted into the #2 slot from #12, and previous #2 Sears dropped to #7.
AlarmForce came in at #3 from a previous #8, and Linen Chest was the biggest change on the Montreal charts, coming at #4 with no buys previously.