Geminis get new summer airdate on the CBC
The 26th Gemini Awards are set to air a day before TIFF kicks off its latest run.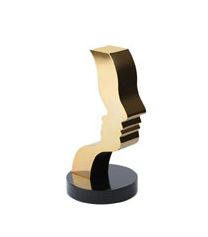 The Academy of Canadian Cinema & Television and the CBC have scheduled the 26th Annual Gemini Awards for Wednesday, Sept. 7, 2011, to air live from the CBC Broadcasting Centre in Toronto.
Canada's TV awards will be held over three nights, with the pre-gala awards to be handed out on Aug. 30 and 31.
The CBC will then air the main Gemini Awards mid-week, a day before the Toronto International Film Festival kicks off its latest edition on Sept. 8. The awards formerly aired in November.
The Gemini organizers will unveil Gemini nominations, a host and presenters in the coming weeks.
"We're extremely proud to be the exclusive broadcaster of the Gemini Awards and we're delighted to have the opportunity to showcase the excellence of the Canadian television industry this September," Kirstine Stewart, EVP, English services at the CBC, said in a statement Monday.
The CBC in March aired the Genie Awards, Canada's film awards, which are also organized by the Academy.
From Playback Daily