Next Media Stars: Jen Donaldson
The account planner at Halifax-based Time + Space Media talks lean budgets and long timelines for the Canada Games.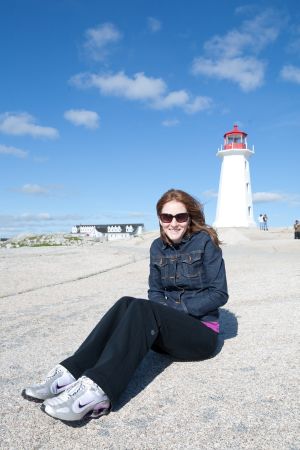 Every year, strategy magazine reaches out to the media community to round up the best and brightest young media minds for its Next Media Stars feature. This week, Jen Donaldson talks about her work with clients including the Canada Games.
Claim to fame
Managing multiple elements in a media plan with a mind to the overall goal is a requirement for any planner, but when the budget is lean, the plan is large in scope and the build is long, such as the Canada Games, then you have a challenge. That was the task assigned to Jen Donaldson, account planner at Halifax-based Time + Space Media, who managed to keep all the balls in the air and blow past sponsorship and ticket sales goals.
Donaldson developed the media strategy, secured media sponsors including CTV, Newcap Radio and local newspapers The Chronicle Herald and Le Courrier, built the media plan and managed in kind media contributions for the 2011 Canada Games in Halifax, and did so with rigorous priorities and tight cash flow constraints.
Obviously a major focus for the Canada Games is ticket sales, so given the limited budget, Donaldson and her team opted for an online direct response campaign, a first for the Games.
"We had a lot of local media suppliers on board and they do offer great reach, but we needed to expand that further to reach all of Atlantic Canada," says Donaldson. She used Olive Media's network of sites to disseminate display ads with click-through-to-purchase capability. "It was a perfect companion because Ticket Atlantic was doing the ticketing and you could click through to their website and get that purchase."
The effort was a winner, delivering four million impressions and resulting in ticket sales that exceeded the target by 20%.
With the start of the event only 100 days out, Canada Games began a countdown on their website, and wanted it promoted. Donaldson faced this task with little to no media budget, no production budget and thus had to leverage the value provided by sponsors. Sniping was her solution. She had stickers promoting "100 Days Out" placed over pre-existing billboards executed as part of the Canada Games campaign, highlighting the countdown while accruing no additional media cost.
The Canada Games effort was a success. A study following its completion found that there was 83% unaided awareness in Nova Scotia and 90% around Halifax. On top of exceeding sales and sponsorship targets the effort also resulted in the Games exceeding targets set for volunteers. Donaldson also directly contributed to that tally, volunteering herself and inspiring members of her team to help out too.
Donaldson's deets
Originally from Bolton, ON., Donaldson, 29, graduated from the University of Guelph in 2005. From there she began work at Doner Canada as an assistant media buyer for Sirius Satellite Radio, Blockbuster Video and Owen's Corning. She left after two years, moving to Halifax and landing at Time + Space, where she works on East Link Communications and Royale tissue.
What's the best thing about your job?
"I like that my job makes me think in a variety of ways – from the big picture to the minutia of detail that can really affect campaign results.  It also allows me to work in many different capacities. On any given day I could be building a consumer profile, negotiating a television buy, presenting a media plan to the client or researching industry trends."