How to market to women? Make life easier: study
The latest Nielsen study examines how brands should market to empowered, yet stressed, Canadian women.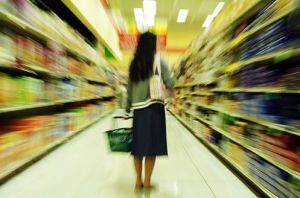 According the Nielsen 2011 Women of Tomorrow study, women across the globe feel empowered, yet stressed, as they believe their role in society continues to change.
The female-focused study was conducted within 21 countries, examining the spending and media routines of 6,500 participants, 300 of which were Canadian.
Understanding women and how to market to them is important for brands and advertisers because of their growing economic power and influence on purchasing, Jennifer Frighetto, director of media relations, Nielsen tells MiC.
"Women control almost $12 trillion of the $18 trillion in global consumer spending.  The women of tomorrow are in a position to exert more influence, including more influence over purchases than ever before," she says.
To begin, the study looked at how women felt about their time management and workload, with 52% of Canadian participants stating that they felt lost for time and 33% feeling stressed and overworked.
"Women across the globe, including women in Canada are stressed and pressed for time," says Frighetto. "Marketers can make her life easier by developing time-saving product innovations that deliver multiple benefits and satisfy various needs. Give back rewards that ease her complex life."
Participants were also asked what platforms they use to acquire information about new products and retailers. According to the study, Canadian females have a preference for television when it comes to new products, with direct mail falling shortly behind. With regards to retailers, women will listen to word-of-mouth, with television as their second media route.
Additionally, the Women of Tomorrow study looked at what Canadian women use the internet for, with 88% stating that the web was a place for leisure and engaging in social activities (44% of Canadian women are on social media sites), 84% said that they use it to research products they want to purchase and 55% said it's their main source for news and current events.
For next five years, Canadian women expect to allocate additional earnings to vacations (66%), clothing (59%), paying off debts/loans (55%) and savings (53%).
The study also stressed that when producing products for women, brands must focus on quality, as the majority of participants indicated that value for their money will drive loyalty.
"Women trust recommendations from people they know, but when it comes to advertising, opinions vary widely – earn her trust," Frighetto says. "Marketers can create cross-platform campaigns that are customized for the medium, but stay consistent with the message.  Be authentic and deliver the relevancy she demands."