Pattison secures 12-year TTC deal
The deal includes new sponsorship opportunities, such as station and subway line naming rights.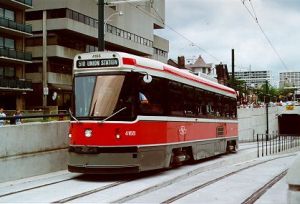 Pattison Outdoor Advertising has won a 12-year deal to represent all advertising on the Toronto Transit Commission (TTC), including never-before-considered sponsorship opportunities such as subway station and line naming rights. Ryerson University is rumoured to be interested in purchasing the campus-adjacent Dundas station.
CBS Outdoor currently holds the deal for advertising on the TTC, and has for the past seven years.
The Pattison deal, which begins at the start of 2012 is worth a minimum of $324 million to the TTC and includes two five-year renewal options, Bob Leroux, VP general manager, central region, Pattison Outdoor Advertising tells MiC.
"The deal includes all advertising on the TTC, on the buses, in buses, in subway stations, in subways cars," he says. "Digital is also a new initiative that can be brought forward, since we are also the parent company of One Stop, anything relative to digital has to be looked at carefully."