Avon rolls out the pennies
The cosmetics brand, in collaboration with Scotiabank, asks consumers to empty their pockets of loose change to raise money for breast cancer.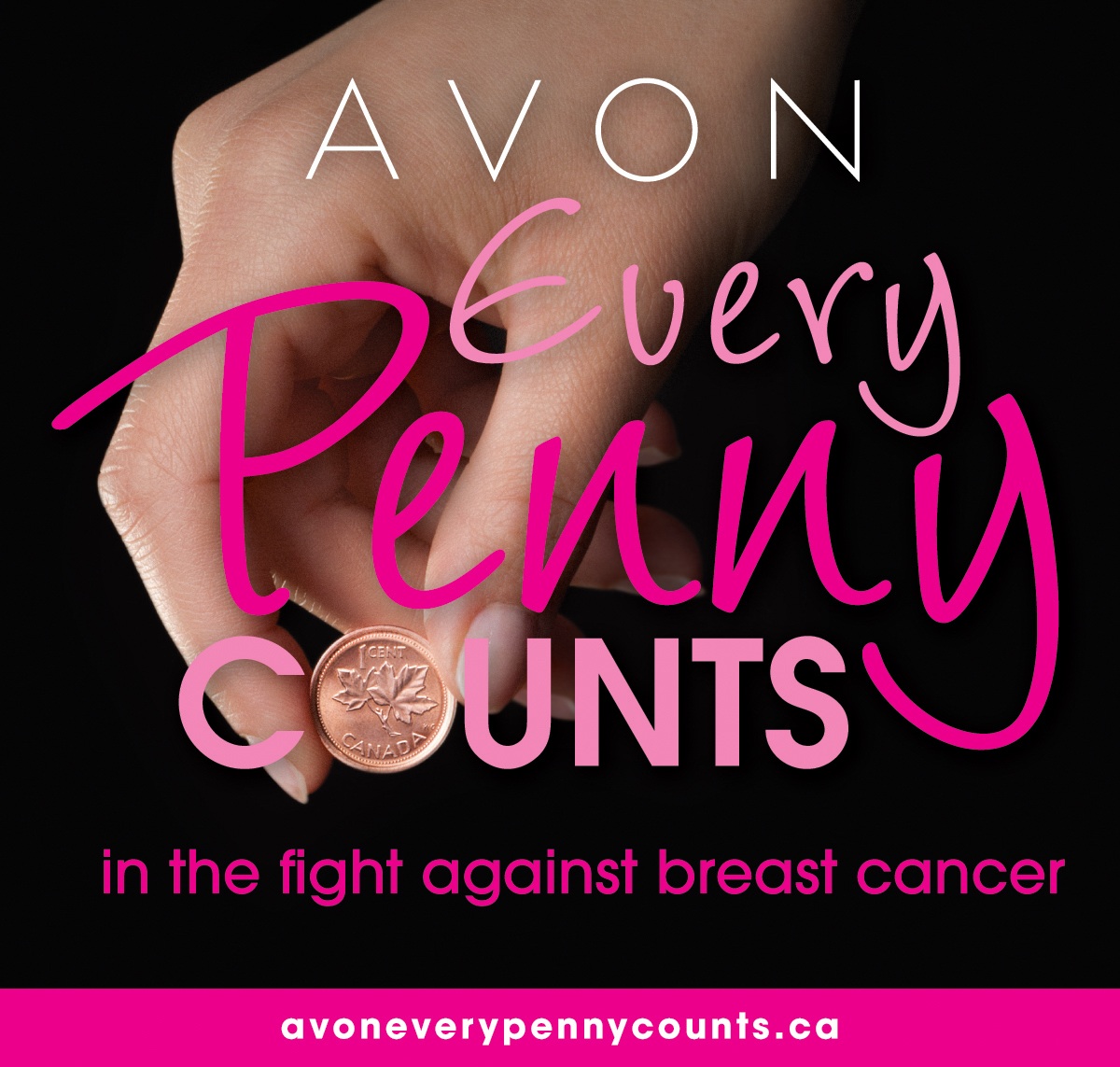 Avon is celebrating its 125th anniversary by inviting consumers to amass forgotten pennies found in pockets and in drawers to benefit the Willow Breast Cancer Support foundation, with the notion that 125 million pennies saved is $1.25 million earned.
The "Every Penny Counts" campaign is the brainchild of an Avon sales manager in Edmonton, Petra Smoley, and is a grassroots initiative that anyone of any age can get behind, Roberta Lacey, director of communications and events, Avon, tells MiC.
"With this campaign, every single representative and every single customer can get involved," she says. "It is wide open to participation."
Consumers are encouraged to gather spare change and roll them into pink Every Penny Counts coin wrappers (which are inserted into Avon brochures and available online) and bring them to partner Scotiabank branches across Canada. The initiative began on July 7 and runs until Oct. 31, wrapping up at the end of Breast Cancer Awareness Month.
PSAs created in-house began airing on television and radio last week and will run until the end date, with magazines ads running later in the summer. A website was developed for the campaign and will be complemented with a Facebook page to drive awareness, says Lacey.
A first for the company, OOH digital boards in office building elevators will also be used to promote the initiative, she says, adding that the PSAs would reach a great number of people who undoubtedly have spare change sitting in their desk drawers and suit pockets.
The cosmetics brand will also run a Shop for the Cause program, where it will donate a penny for each product sold in the Avon brochure from July 17 to 19 as an effort to promote the fundraiser.
Employees from the Montreal Avon head office decided to collect pennies a few days prior to the launch of the program and the results of their efforts were eye-opening, says Lacey.
"The big count is on Wednesday, but we estimate that we have a million pennies, probably more now. We deposited our first $1,200 last Thursday afternoon and it might sound crazy, but it felt like we just created money," she says. "The money was insignificant to everyone who brought it, but we turned it into something."